PreMoney offers participants the opportunity to learn from, and network with, new and established leaders in private markets and beyond.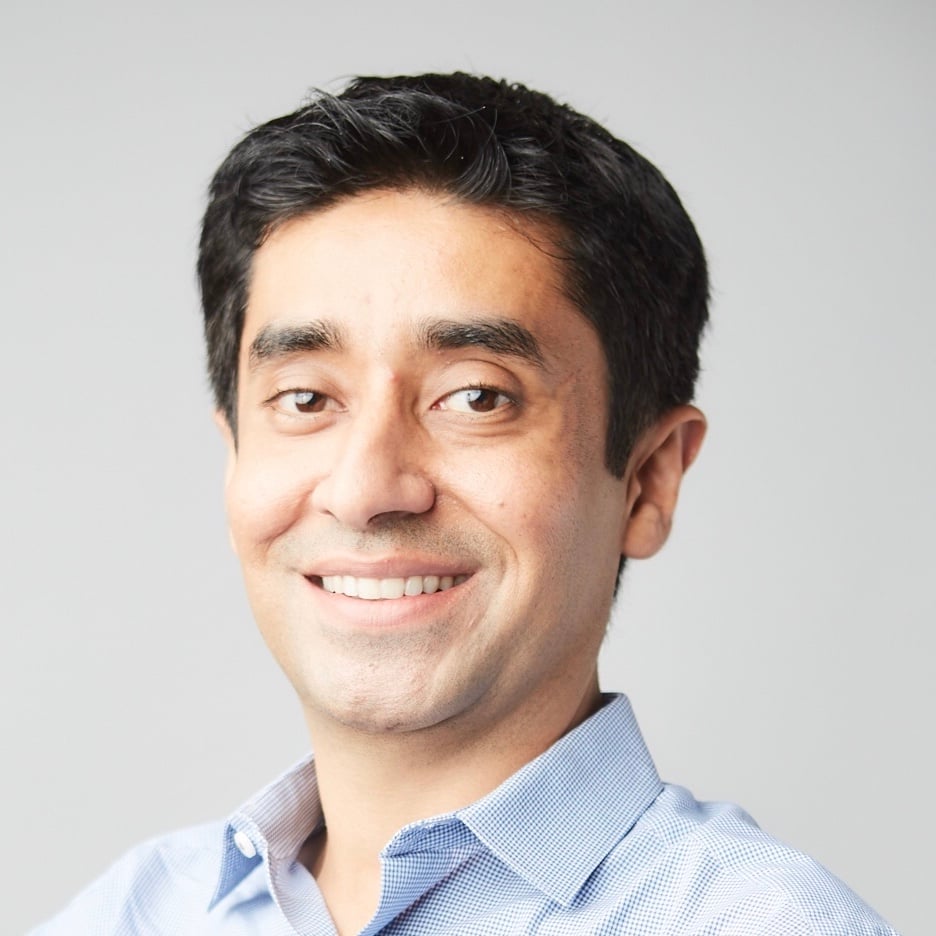 Aatif Awan
FOUNDER & MANAGING PARTNER
INDUS VALLEY CAPITAL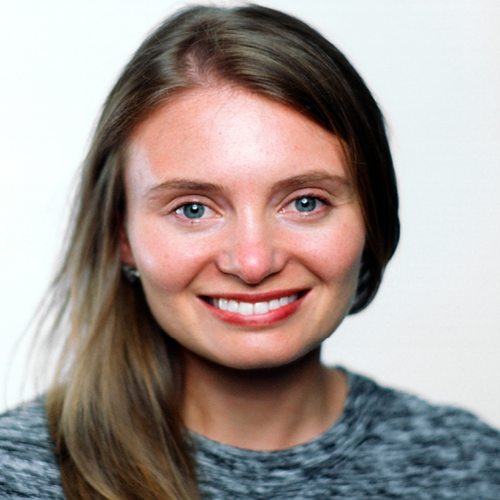 Anna Raginskaya
FAMILY WEALTH DIRECTOR
MORGAN STANLEY
Read Bio
Anna Raginskaya is a financial advisor with the Blue Rider Group at Morgan Stanley, a boutique, women-led team that works primarily with clients in arts and culture. Anna focuses on the Blue Rider Group's engagement with the art and impact investing communities and strategic planning for non-profit clients. She also advises on wealth management issues for Next Gens, including entrepreneurship and philanthropy. The Blue Rider Group is committed to sustainable and impact investing, actively incorporating strategies that utilize environmental, social and governance criteria to make investment decisions, helping create positive change and drive investment returns. In addition to addressing their clients' financial needs, the Blue Rider Group facilitates introductions between philanthropists and non-profits, raises awareness about organizations and helps support cultural projects. Anna earned her BA in History of Art and Architecture from Harvard College and MBA from Harvard Business School. She is a partner of the VIA Art Fund and a guest instructor in the Bronx Museum's Artist in the Marketplace Program.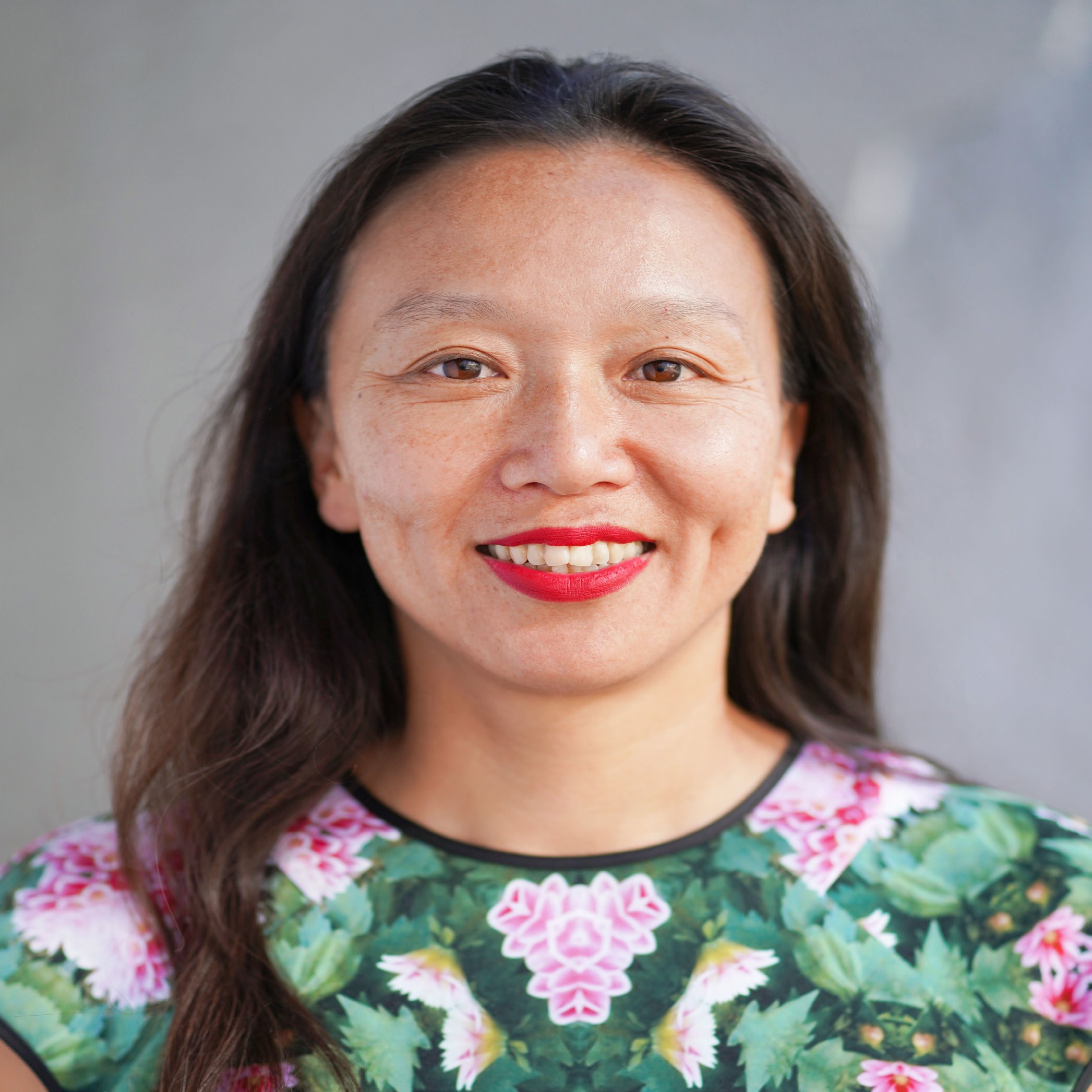 Bedy Yang
PRINCIPAL MANAGING PARTNER
500 GLOBAL
Read Bio
Bedy Yang oversees 500 Global's ecosystem development programs including investor education courses, has helped launch strategic partnerships and accelerator programs across the globe, and leads 500's corporate startup innovation and consultancy. Bedy joined 500 Global in 2011, becoming General Partner of its Global Flagship Funds I, II, III and IV. Among her investments are Talkdesk, MURAL, Pipefy, Viva Real which sold to OLX, and Cinepapaya, acquired by Fandango. Prior to 500, she worked as a management consultant specializing in distribution and go-to-market strategies for Fortune 500 companies in Brazil. She founded Brazil Innovators, an organization that became the premier hub for Brazilian tech founders, with a network of over 5,000 members. Bedy is a member of the Society of Kauffman Fellows, Class '17, a Guest Lecturer at Stanford Center for Professional Development, INSEAD and Berkeley, and a Forbes Contributor. She holds a BA from Fundação Getúlio Vargas, an MLA from the University of Pennsylvania, and is fluent in Portuguese, Spanish and Mandarin Chinese.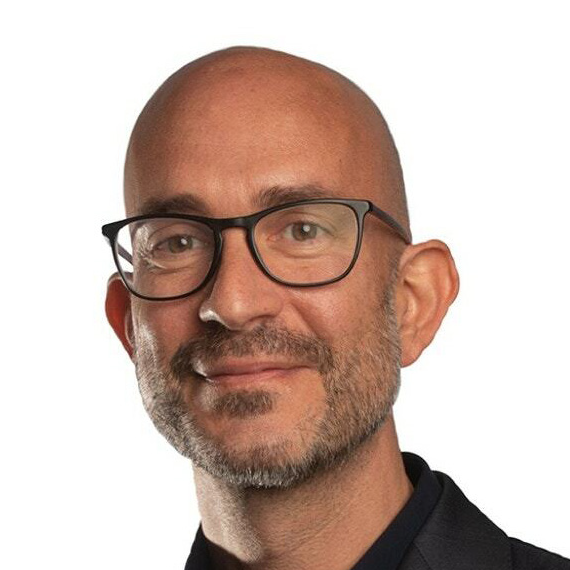 Carlos Domingo
COFOUNDER & CEO
SECURITIZE
Read Bio
Carlos Domingo is co-founder and CEO of Securitize. Carlos has 25+ years of experience in innovation and digital transformation, including having also founded SPiCE VC, the first truly liquid, inclusive and transparent tokenized VC on the blockchain. Previously, Carlos was CEO of Research & Development for Telefonica (one of the larges telecom companies in the world), as well as CEO of New Business and Innovation for Telefonica Digital. Carlos holds a PhD in computer science, speaks English, Spanish and Japanese, and is based in Miami.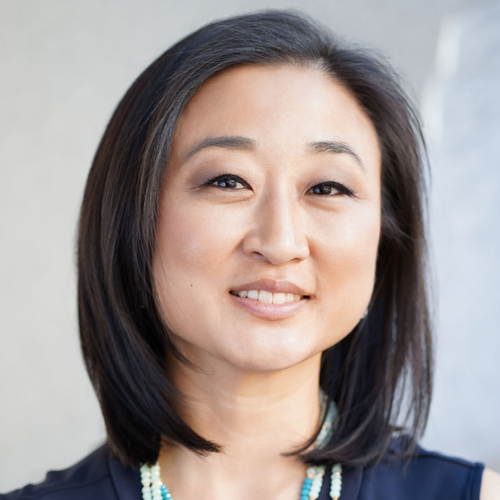 Christine Tsai
CEO
500 GLOBAL
Read Bio
Christine is the CEO and Founding Partner of 500 Global. Since the firm's inception in 2010, she grew 500 to over $500M committed capital, 2,300+ portfolio investments, 100+ team members, 25 accelerator batches, and a vibrant community of founders spanning more than 75 countries around the world. Christine has spent her entire professional career building and investing in Silicon Valley.

From 2003 to 2010, Christine held product marketing and operating roles at Google, focusing primarily on monetization and developer products. She was part of the original technical support team that helped launch Google AdSense, an advertising program for website publishers which now accounts for a significant part of Google's revenue. As Google made a foray into the web analytics space and acquired Urchin Software, Christine was appointed to a new team that integrated Urchin into Google and launched Google Analytics. She also led competitive research efforts, which became a highly regarded resource for the Google Analytics executive team. Having launched two major products as part of the Online Sales and Operations organization under Sheryl Sandberg, Christine transitioned into Product Marketing and held key roles in AdSense, video monetization products, and Developer Tools like App Engine, Google Web Toolkit, Android, and Google APIs. She led a cross-functional team to produce Google I/O, Google's flagship developer conference held annually in the Bay Area.

During her tenure at Google, Christine also drove developer and syndication marketing at YouTube post-Google acquisition. She was a key partner to the Business Development team and worked on high profile co-marketing initiatives with major consumer electronics and gaming partners like Sony, Panasonic, Vizio, Electronic Arts, and Ubisoft. Christine also oversaw marketing for YouTube's APIs and developer tools, and she collaborated with numerous developers and early-stage startups integrating YouTube into their products.

Early in her career, Christine held roles in international sales and information technology at OSIsoft and ChevronTexaco, respectively.

Christine holds a B.A. in Cognitive Science, with a concentration in Cognitive Psychology, from the University of California at Berkeley. While at Berkeley, she was accepted into the prestigious Undergraduate Research Apprentice Program for Psychology. She was also a National Merit Scholar.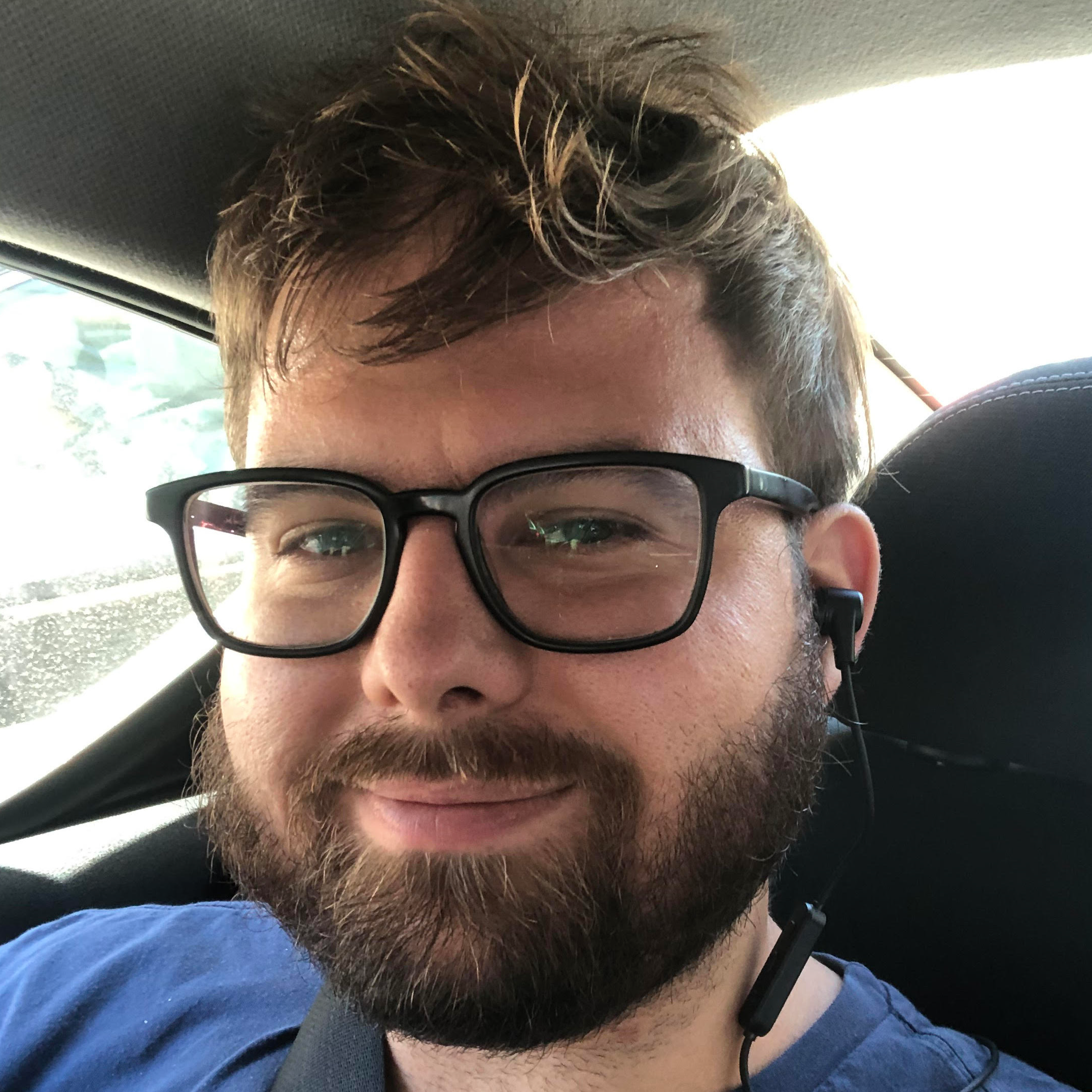 Eric Newcomer
AUTHOR
NEWCOMER
Read Bio
Eric Newcomer is the author of the startup and venture capital newsletter "Newcomer." He publishes interviews with Silicon Valley leaders, breaks news, and chronicles trends in venture capital. Before going independent, Eric was a technology reporter at Bloomberg News for six years. He wrote regularly for Businessweek and made frequent appearances on Bloomberg Television. Eric got his start writing about the technology industry as the first employee at The Information.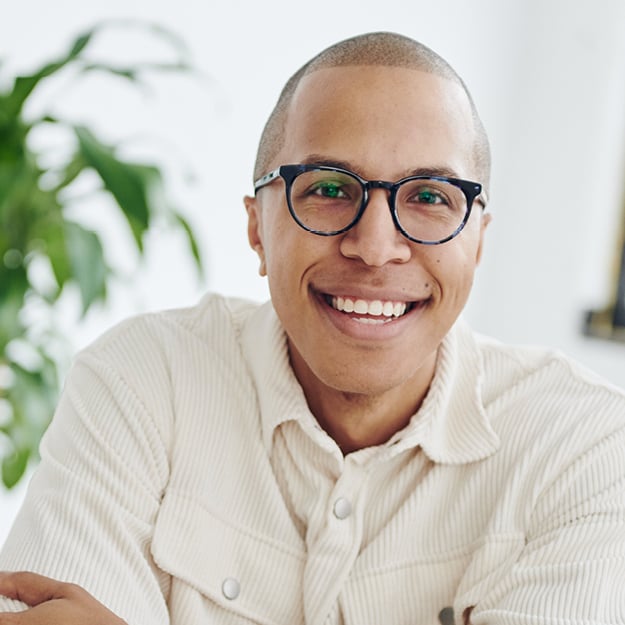 Henri Pierre Jacques
MANAGING PARTNER
HARLEM CAPITAL
Read Bio
Henri Pierre-Jacques is Managing Partner of Harlem Capital where he focuses on fund strategy, partnerships, value-add opportunities and financial analysis. He was presented awards for Forbes 30 Under 30, Inc 30 Under 30, EBONY Power 100, Root 100, Crain's New York Rising Star and Business Insider Rising Star. He has also been featured in WSJ, Black Enterprise and PitchBook.
Previously, Henri was a Private Equity Investment Professional at ICV Partners, where he evaluated and conducted due diligence on mid market buy-out opportunities. Prior to ICV, he was an Investment Banker in the Real Estate, Gaming & Lodging Group at Bank of America Merrill Lynch, where he completed mergers & acquisitions, debt refinances and various strategic alternatives. Henri sat on a non-profit board, Management Leadership for Tomorrow, for two years.
He received his MBA from Harvard Business School and holds a Bachelor of Arts in Economics and minors in Political Science and Business Institutions from Northwestern University. Henri is a Haitian-American originally from Detroit, MI. For fun, he plays basketball and travels around the globe with family and friends.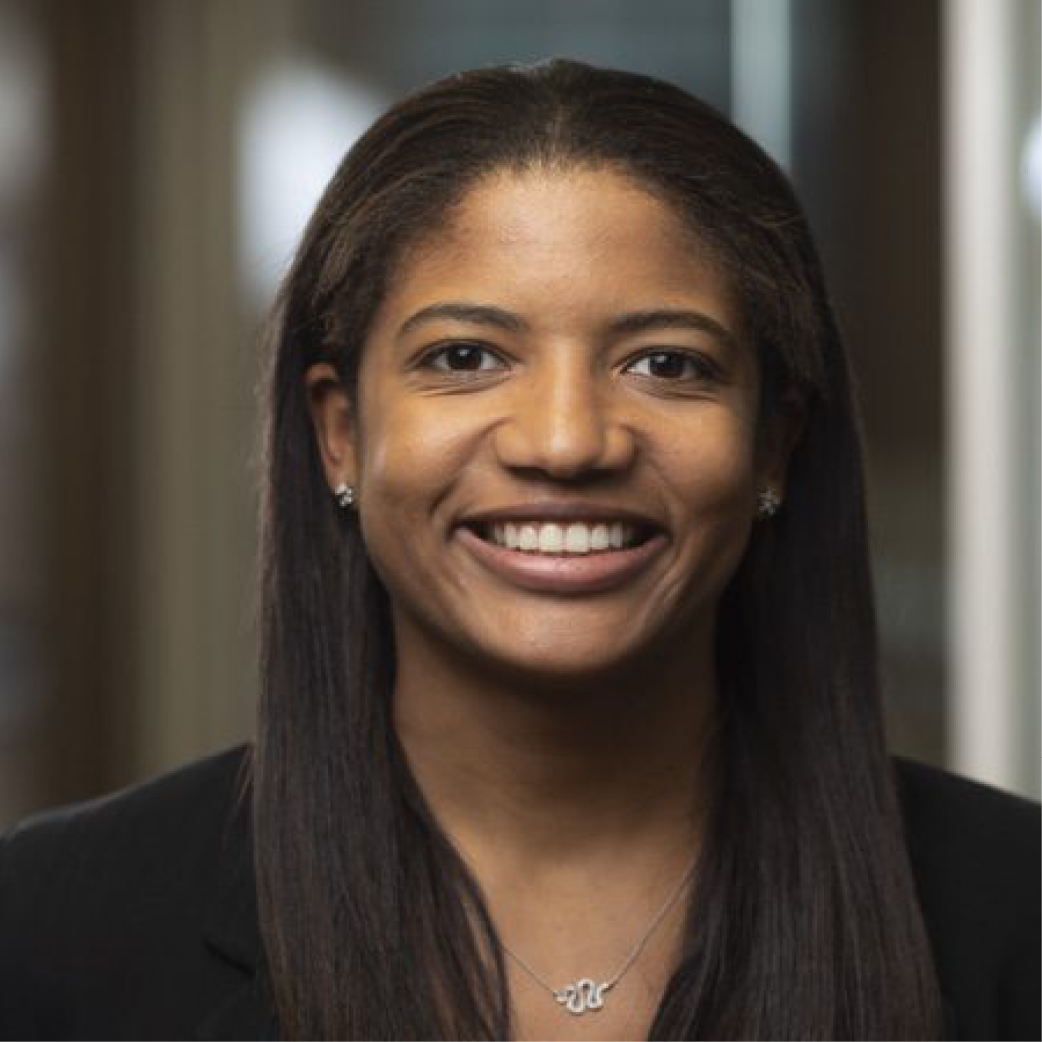 Jillian Williams
PRINCIPAL
COWBOY VENTURES
Read Bio
Jillian loves getting to speak to and work with passionate individuals who are obsessed with the problems and inefficiencies that face our society. Jillian is a fintech nerd and loves to explore the intersection of financial technology and all other sectors. More broadly, Jill works across consumer and enterprise companies with a focus on e-commerce, marketplaces, and SaaS solutions.
Prior to joining Cowboy, Jillian spent 5 years investing at Anthemis, an early-stage fintech focused venture firm, focused across North America and Europe. Jillian worked closely with companies ranging the spectrum of fintech such as Pipe, Maxwell, Matic, Nivelo, and Rally Rd (to name a few). She also led the launch of the Female Innovators Lab, Anthemis' venture studio in partnership with Barclays that supports female founders. Prior to Anthemis, she was in investment banking at Barclays within the financial institutions group.
Jillian graduated from Yale with a BA in economics. She also serves as the head of BLCK VC NYC, the NY arm of the BLCK VC, a non-profit with the goal of doubling the number of Black investors by 2024. She is an avid fan of the NYT crossword, running, swimming and most activities that involve the sun and a body of water.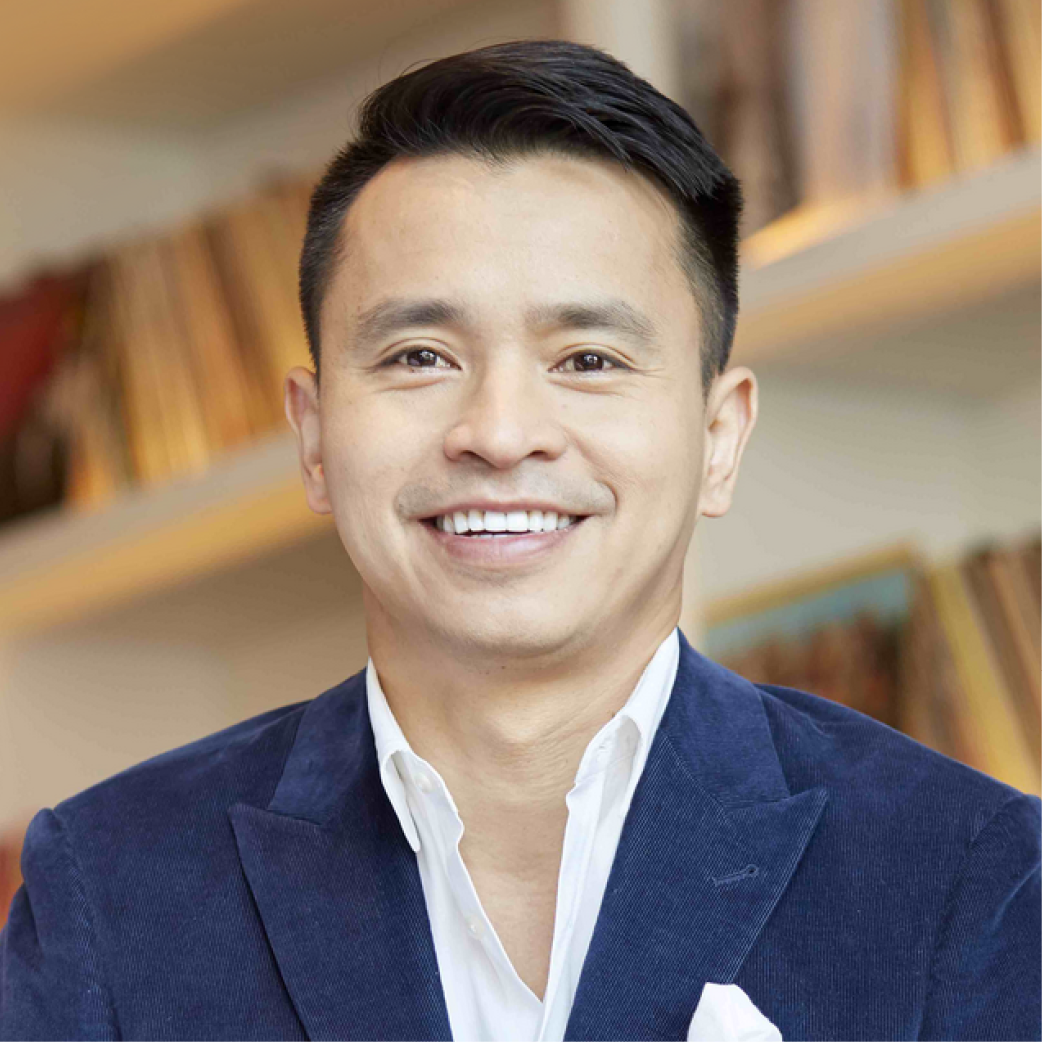 Kendrick Nguyen
CEO & CO-FOUNDER
REPUBLIC
Read Bio
Kendrick Nguyen is the CEO and co-founder of Republic, an investment platform that provides accredited and non-accredited investors with curated startup investment opportunities. Backed by Binance, Galaxy Digital, Founders Fund, NEA, AngelList and other noted firms, Republic also facilitates compliant investing in blockchain-enabled projects under the brand Republic Crypto.

Prior to Republic, Kendrick served as General Counsel and Venture Hacker at AngelList, as well as a Fellow of Stanford Law School and the Rock Center for Corporate Governance at Stanford University. He co-founded CoinList and SAX Capital in 2017.

Formerly a securities attorney, Kendrick worked on several initiatives aimed at defining a compliant but pragmatic protocol for conducting compliant coin offerings, briefing the SEC, Congress, and foreign regulators on this issue. He frequently lectures on the topics at the intersection of law and entrepreneurship, and his views have been cited in a number of court decisions and publications. An immigrant from Vietnam, Kendrick has a strong interest in improving access to capital for underserved entrepreneurs in the U.S. and beyond.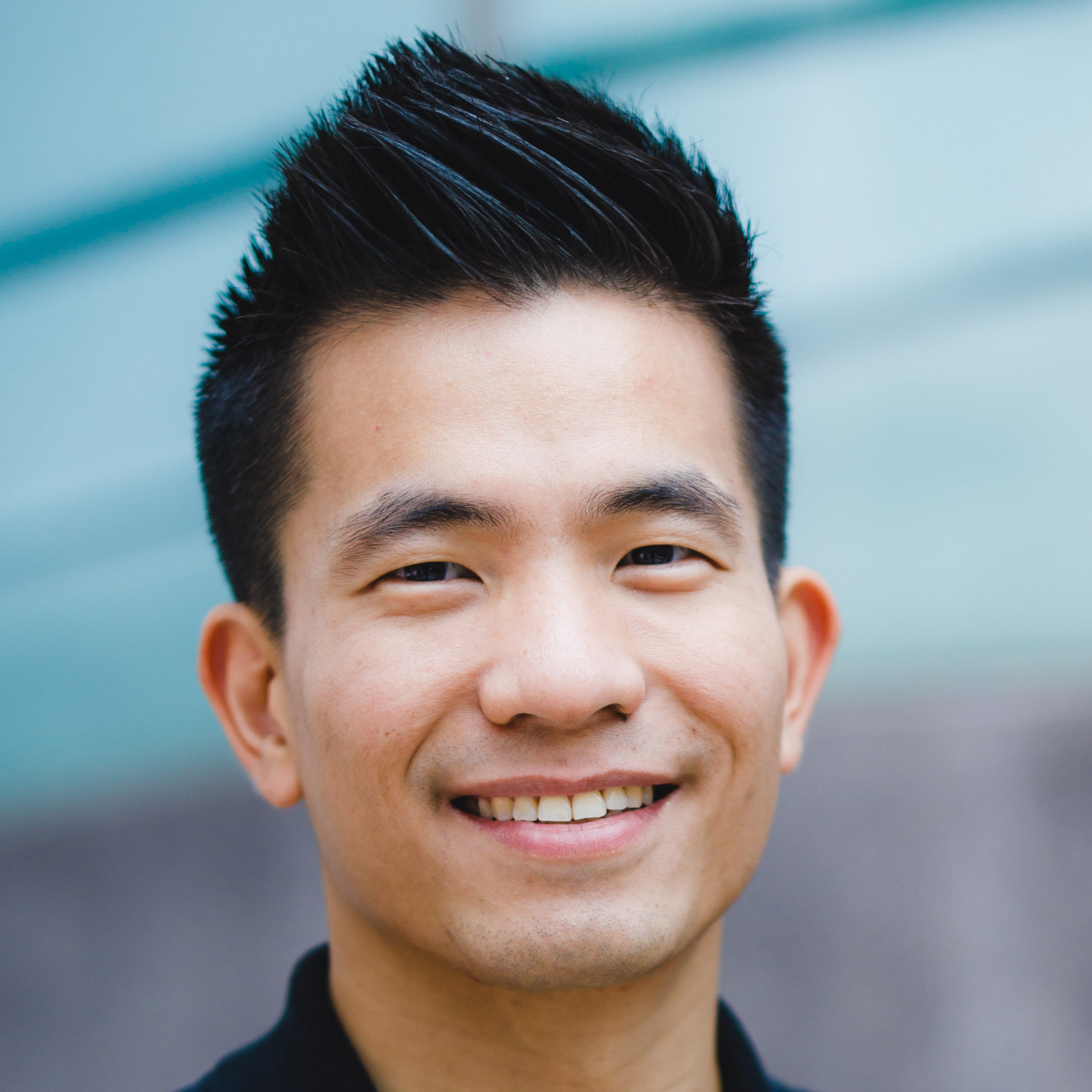 Khailee Ng
MANAGING PARTNER
500 GLOBAL
Read Bio
Khailee Ng is a managing partner of 500 Global, a Silicon Valley based venture capital firm. Beyond investing in Silicon Valley, 500 has set up more than a dozen funds in emerging markets, providing seed capital and growth programs to countries in the Middle East, Latin America and Southeast Asia. Since 2010, the firm has invested in over 2,500 startups in 78+ countries, in line with its goal of developing an inclusive and globally connected innovation economy. With the firm, Khailee has led 180+ investments in Southeast Asian tech startups, including Grab, Carousell, Bukalapak and other regional champions. Prior to this, he was the founder of Groupsmore (acquired by Groupon) and Malaysia's largest online media company, Says.com (acquired by Media Prima). As every industry continues to be disrupted by new technology and evolving consumer landscapes, Khailee and 500 Global specialize in discovering patterns of economic opportunity and investing in the entrepreneurs who will realize them. His investment activity and industry opinions are featured by Financial Times, Bloomberg, TechCrunch, Wall Street Journal, and Fortune, and the 500 Global portfolio of companies have collectively raised over $10Billion USD.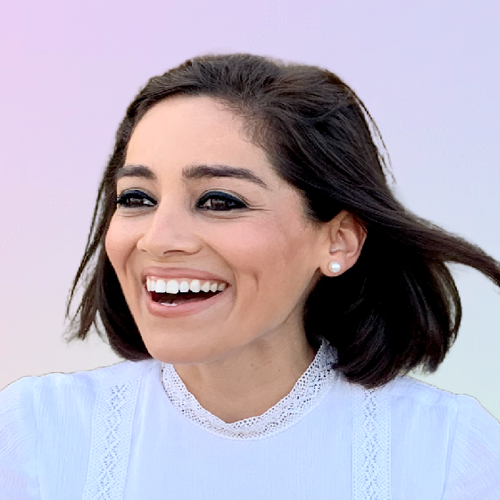 Lolita Taub
STEALTH MODE GP & SCOUT
LIGHTSPEED VENTURE PARTNERS
Read Bio
Lolita Taub is a stealth mode GP and Scout at Lightspeed Venture Partners, where she invests in community-driven companies. With 15 years working within the Silicon Valley ecosystem, she has accomplished $70M+ in sales and made 70+ investments as an angel investor and VC at Backstage Capital and The Community Fund. Lolita is also a Co-Founder of the Startup-Investor Matching Tool, the GP-LP Matching Tool, and LaaS. Forbes and Inc Magazine have featured her as a woman promoting investment in underestimated founders and funders. She has a BA from the University of Southern California and an MBA from the IE Business School. Most importantly, she is a dog mom to the cutest Dachshund mix, Choco.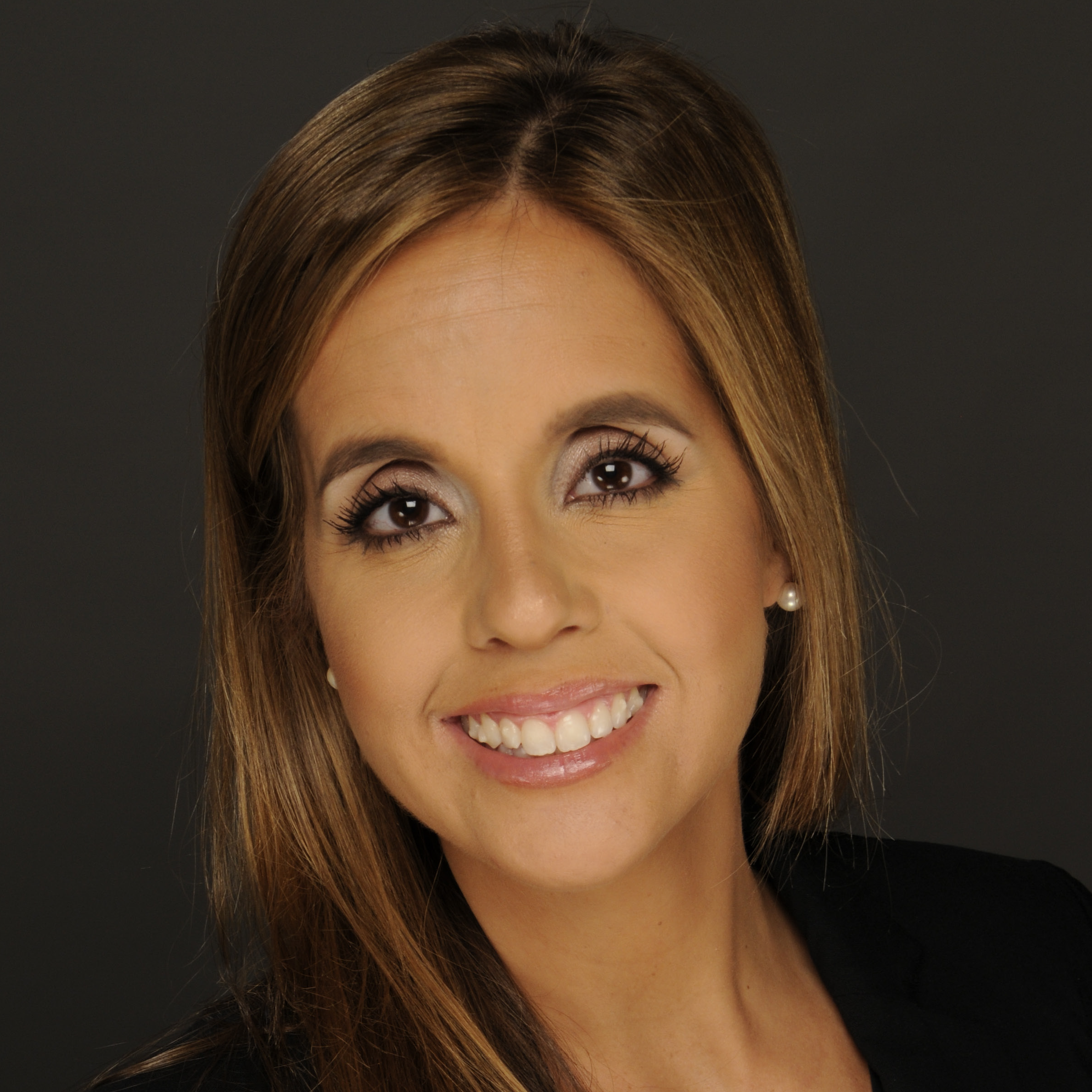 Maria Derchi Russo
FOUNDING & MANAGING PARTNER
INCLUSIVE CAPITAL PARTNERS
Read Bio
Maria Derchi Russo is the VP of Platform and Community at Florida Funders, a hybrid venture capital fund and 1600+ angel network investing in early stage startups with a goal of transforming Florida from the Sunshine State to the Startup State. Florida Funders has been ranked the most active venture capital fund in Florida by CB Insights for the last two years.
Since 2015, Maria has also served as the Executive Director of Refresh Miami, South Florida's oldest and largest tech and startup community. She is also the founder of Women in Miami Tech, a group dedicated to supporting and advancing women in technology, and co-hosts the Miami Tech Pod, a weekly podcast covering the latest news and events happening in Miami Tech.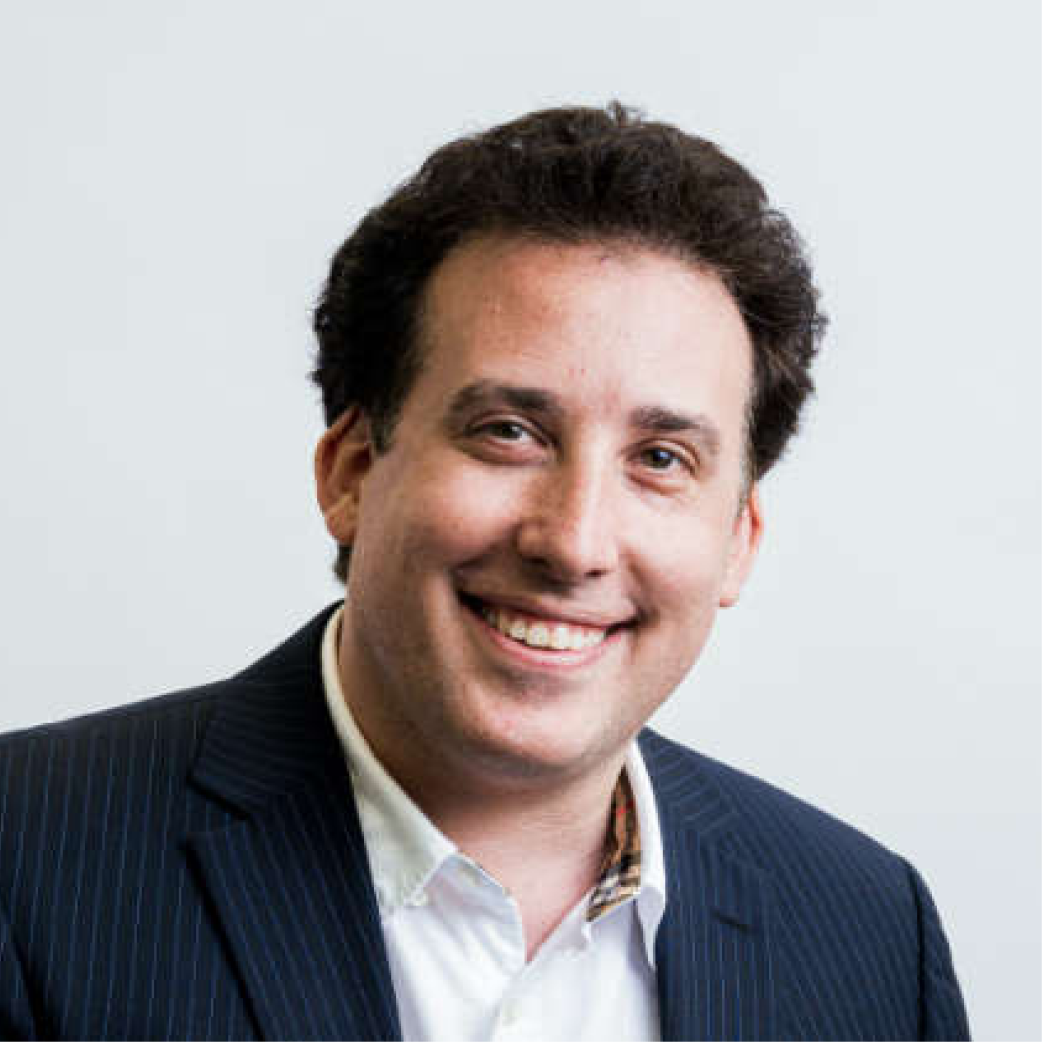 Matthew Salloway
CEO
GSI VENTURES
Read Bio
Matthew Salloway is an international business executive, venture capitalist and investor. He serves as the CEO of GSI Ventures, a top 50 Global Family Office, with a focus on venture capital and cross-border business development for portfolio company market expansion to the MENA region. Mr. Salloway is also the Co-Founder and Managing Partner of SIP Global Partners, an international performance venture fund investing in global technology companies. SIP Global Partners is anchored by a top five telecommunications company and has offices in New York and Tokyo.Mr. Salloway is also a successful film producer with some of his credits including: Lee Daniels' The Butler, starring Oprah Winfrey and Forest Whitaker; The Ides of March, starring George Clooney and Ryan Gosling; Worth, starring Michael Keaton and Stanley Tucci, and The War with Grandpa, starring Robert De Niro. Mr. Salloway holds a law degree from the University of Pennsylvania Law School and graduated Magna Cum Laude from Brandeis University with a Bachelor of Arts Degree.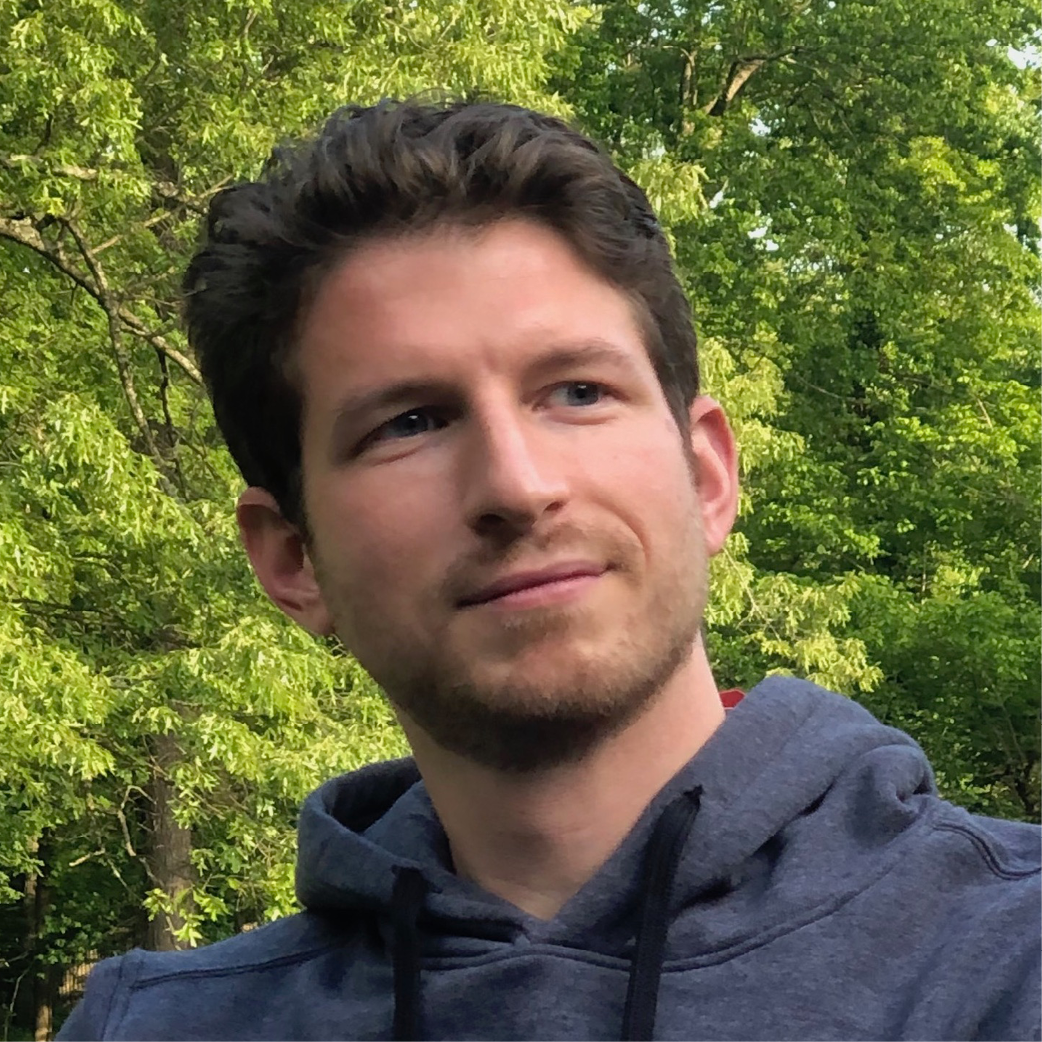 Michael Sidgmore
CO-FOUNDER & PARTNER
BROADHAVEN VENTURES
Read Bio
Michael Sidgmore is a Co-Founder & Partner at Broadhaven Ventures, where he focuses on sourcing, investing, and managing investments into early-stage FinTech companies globally. Michael has led Broadhaven Ventures' investments into Liveoak Technologies (Acq. by DocuSign), Credijusto, Nowports, Kovi, Harvest (Acq. by Envestnet), Starship HSA, Super Seguros, ScaleFactor, Kyash, Goodcover, MoMo, Bitso, Pomelo, Spenmo, Conta Simples, NextPay, Mendel, and Allocate. Other Broadhaven Ventures investments include MoneyLion, BioCatch, and WealthTech (acq. by MoneyLion). Michael has also invested into Klarna, Coupang, Lyft, Lending Club, Pensco, Forge, Alt. Michael is also the Founder of Alt Goes Mainstream, where he writes and talks about how and why alternative investments are going mainstream and the Co-Founder of the Community x Capital podcast with Alexis Ohanian, where we talk about the intersection of community, culture, and finance. Michael is also a Venture Partner at Goodwater Capital, a next generation venture capital firm.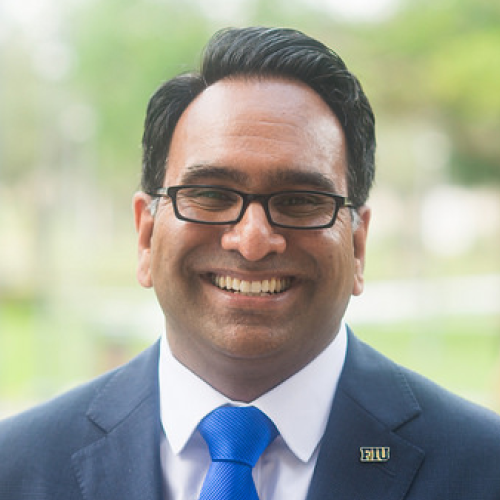 Saif Ishoof
SENIOR ADVISOR FOR TECHNOLOGY & INNOVATION
CITY OF MIAMI
Read Bio
Saif Y. Ishoof, Esq. serves as Vice President for Engagement at Florida International University where he guides the university's development of strategic partnerships with economic development agencies, industry partners, and social enterprises. He is also a Senior Fellow in the Steven J. Green School of International and Public Affairs and is a member of The Aspen Institute Civil Society Fellowship. Via a novel partnership between FIU and the City of Miami, Saif was appointed to serve as Mayor Francis Suarez's Senior Advisor for Technology & Innovation. In this advisory role supporting Mayor Suarez, Saif is helping to support inbound funders & founders, engaging existing tech ecosystem entities, connecting talent, and ensuring that "Miami can turn this moment into a Movement" as Mayor Suarez says. Prior to FIU, Saif served as founding Executive Director of the AmeriCorps Program, City Year Miami and before that, was a lawyer and startup entrepreneur. Saif earned his bachelor's degree in Foreign Service from Georgetown University and his Juris Doctorate from the University of Miami School of Law.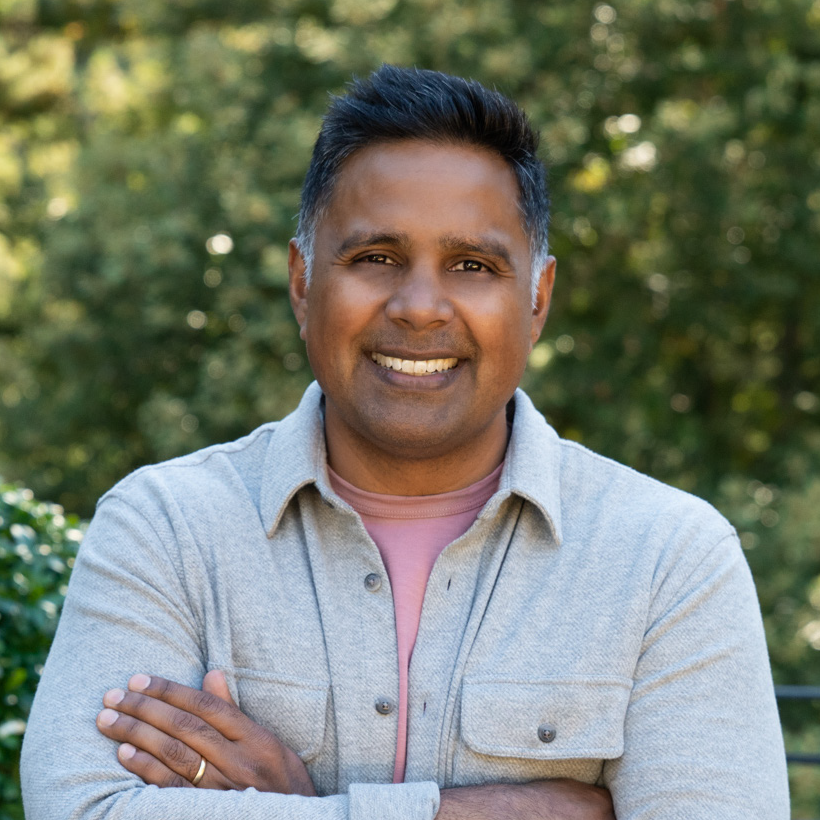 Shomik Dutta
CO-FOUNDER & GENERAL PARTNER
OVERTURE
Read Bio
Shomik Dutta is a co-founder and general partner at Overture, a new climate-tech venture fund that helps startups navigate government and regulatory complexity. Previously, Shomik was a co-founder and partner at Higher Ground Labs, an accelerator and venture fund for tech startups that help modernize American political campaigns and causes. Shomik began his career in Democratic politics and worked as a longtime aide to President Obama. In 2008, Shomik ran the Mid-Atlantic states for Obama for America and later served as a special assistant in the West Wing and as an aide on the Obama Biden re-election campaign. He also served as a Senior Advisor to the Chairman of the Federal Communication Commission. Shomik later worked in renewable energy private equity, overseeing the development, planning, and financing of utility-scale solar projects in Asia and Sub-Saharan Africa. Shomik earned his BA from Williams College and his MBA from Wharton Business School. He has served as a Visiting Fellow at the Harvard Kennedy School and at the University of Chicago.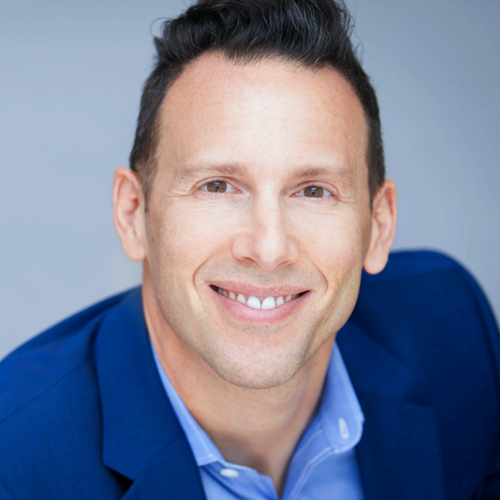 Will Weisman
FOUNDER & MANAGING DIRECTOR
KITTYHAWK VENTURES
Read Bio
Will Weisman is the founder and Managing Director of KittyHawk Ventures, an early-stage frontier technology venture capital firm with investments in AI/ML, networking, healthcare, longevity, space, psychedelics, fintech, security and more. Previously Will spent seven years as an Executive Director at Singularity University, a think tank / educator focused on leveraging accelerating technologies to solve the world's biggest problems. Will helped build Singularity into a global benefit corporation with over 170 chapters in 159 countries, and 300k community members. Besides KittyHawk, Will currently serves as a Senior Advisor to XPRIZE & Singularity University founder, Peter Diamandis. Among Will's most unusual accomplishments is that he created and popularized the wrap, yes, the burrito like thing, at a 30-unit restaurant chain he founded and sold called World Wrapps. Will has an MBA from Stanford and a BA from the University of California at Santa Barbara. He regularly speaks on exponential technology trends as well as venture investing and entrepreneurship. Will is an avid kiteboarder and ocean swimmer and resides in Santa Monica, CA.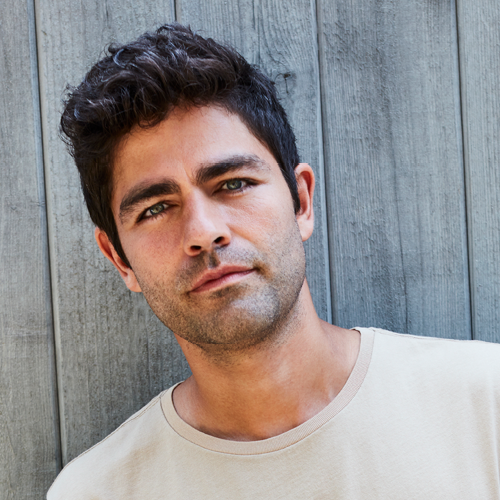 Adrian Grenier
CO-FOUNDER & GENERAL PARTNER
DUCONTRA VENTURES
Read Bio
Although first known as a Hollywood actor, over the last decade, Adrian Grenier has cemented his place as an influential change agent who leverages his influence and talent as a communicator to spread consciousness on essential issues. As an investor, Adrian has backed companies and entrepreneurs that he believes can change the world for the better. Through his impact firm, DuContra Ventures, he not only invests but empowers founders and investors by creating systems and tools to amplify the positive benefits of their work together.

As an environmentalist, Adrian has founded the Lonely Whale Foundation, dedicated to bringing people closer to the world's oceans through education and awareness, inspiring empathy and action for ocean health and the wellbeing of marine wildlife. He is also a UN Ambassador where he helped the UN Environment Programme launch Clean Seas, a campaign to end marine plastic pollution. He is also the creator of Earth Speed, a documentary series on how wiser investments of time and money can make a real impact on the planet.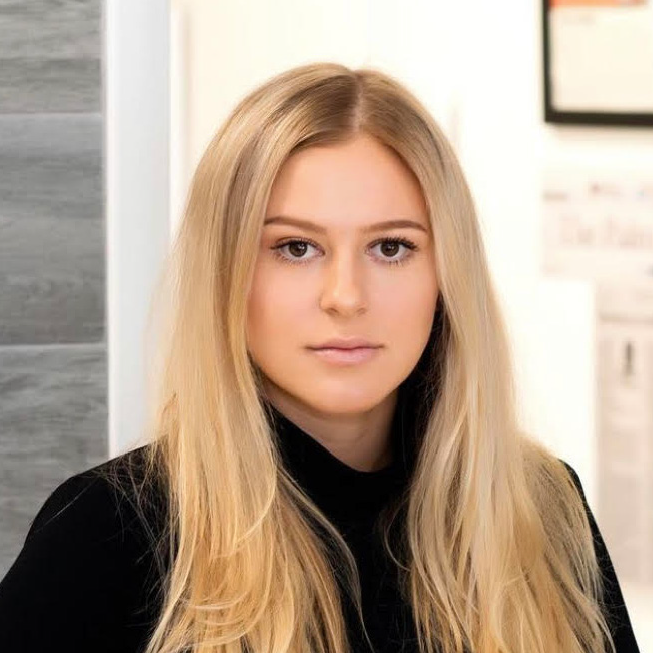 Arianna Peters
COFOUNDER
THECHICKSWITHKICKS
Read Bio
Ariana Peters is the Co-Owner of one of the largest, most coveted & diverse sneaker collections in the world. Alongside her father and sisters Dresden & Dakota Peters they have successfully expanded their collection to include some of the most sought after pairs, sneaker memorabilia and artifacts in the world. They have inked exclusive deals with eBay and have worked closely with some of the world's most revered brands and collectors.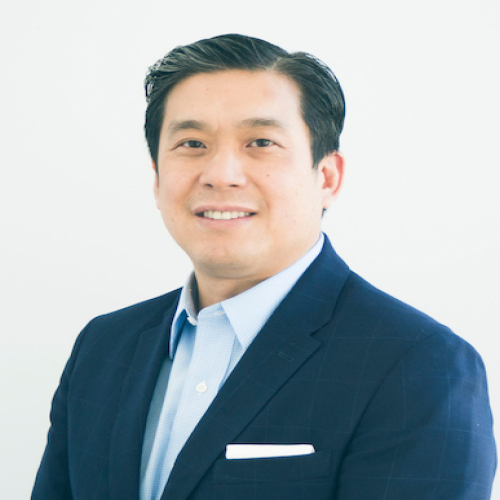 Brian Yeh
CHIEF INVESTMENT OFFICER
DG VENTURES
Read Bio
Brian Yeh is the Chief Investment Officer of DG Ventures, the corporate VC arm of Digital Garage, the Tokyo-listed Japanese internet conglomerate. Brian manages DGV's venture investment activities in the US, which focus on early-to-late-stage startups across the consumer, enterprise, healthtech, proptech and fintech spaces. DGV has more than 200 portfolio companies globally, and leverages our global network of operating expertise and relationships to help them grow and succeed at bringing disruptive positive change to their sectors. Brian has more than 25 years experience in venture investing, hedge fund investing, and investment banking in the US and Asia. Brian graduated from Columbia University with an MBA, and earned his undergraduate degree at New York University's Stern School of Business.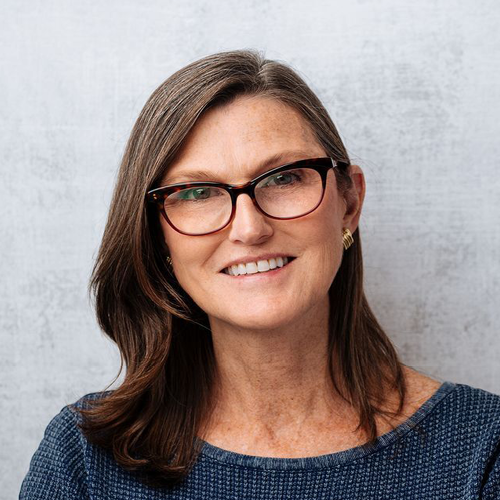 Cathie Wood
CEO & CHIEF INVESTMENT OFFICER
ARK INVEST
Read Bio
Cathie registered ARK Investment Management LLC ("ARK") as an investment adviser with the U.S. Securities and Exchange Commission in January 2014. Prior to ARK, Cathie spent twelve years at AllianceBernstein as Chief Investment Officer of Global Thematic Strategies where she managed $5 billion. Cathie joined Alliance Capital from Tupelo Capital Management, a hedge fund she co-founded which, in 2000, managed $800 million in global thematic strategies. Prior to her tenure at Tupelo Capital, she worked for 18 years with Jennison Associates as Chief Economist, Equity Research Analyst, Portfolio Manager and Director. She started her career in Los Angeles, California at The Capital Group as an Assistant Economist. Cathie received her Bachelor of Science, summa cum laude, in Finance and Economics from the University of Southern California in 1981. In 2016, Cathie received the "Women in Finance – Outstanding Contribution Award" from Market Media.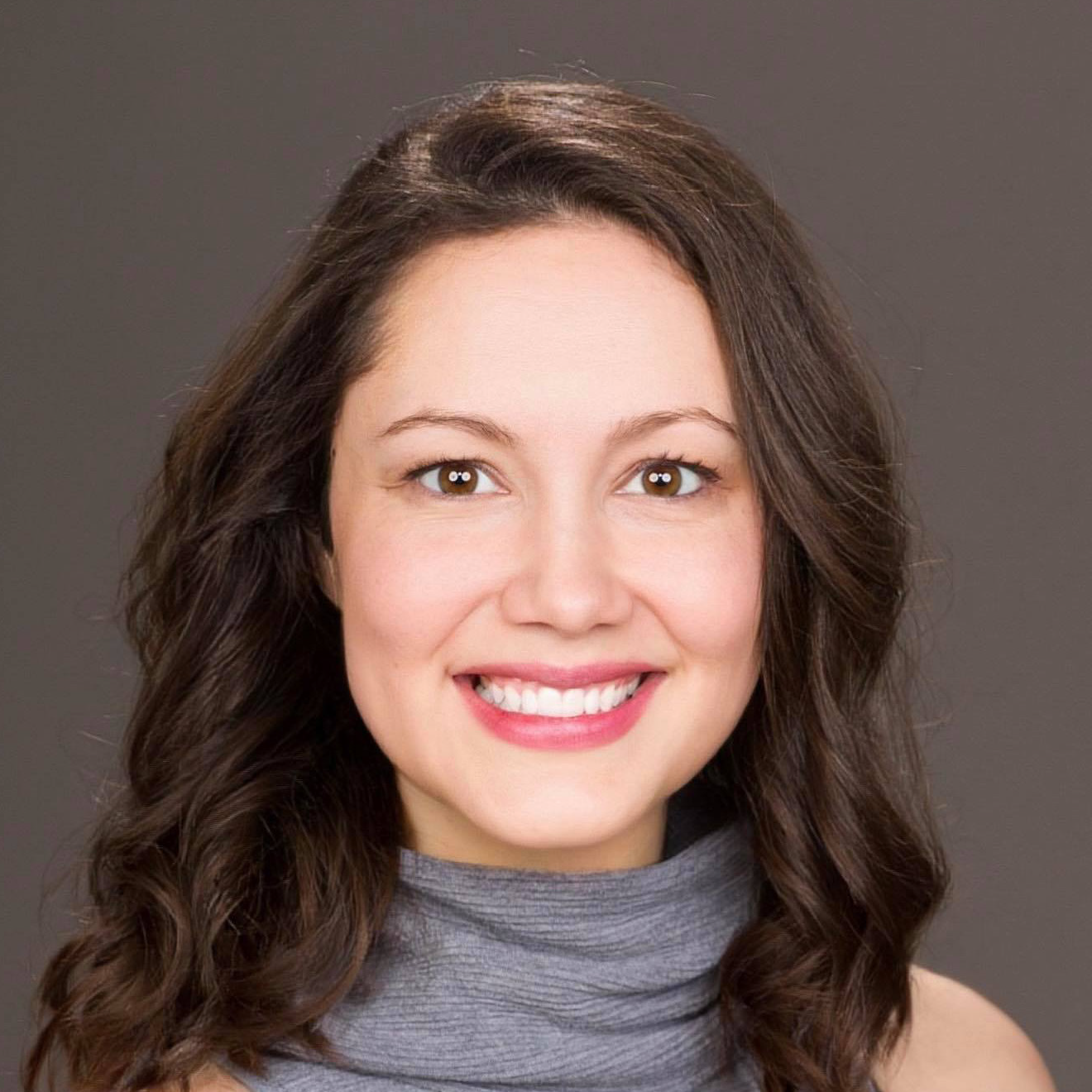 Courtney Powell
COO, Managing Partner
500 GLOBAL
Read Bio
Courtney Powell is tasked with helping venture capital firm 500 Global scale globally and explore new opportunities across both new and existing markets. She is responsible for driving day-to-day operations across the team to pursue 500 Global's mission of uplifting people and economies through entrepreneurship.

Her ties to 500 Global go back to 2012, when she founded PublikDemand, a member of Batch 4 in 500's Seed Accelerator. She went on to become CEO of Agent Pronto, one of the largest real estate agent referral services in North America, which was ultimately acquired by Fidelity National Title Group.

Most recently, Courtney was the Head of Corporate Development at Keller Williams, the largest real estate franchise in the world. During her tenure, she established the company's first corporate innovation program, and worked with Keller Capital to invest and acquire tech companies in the real estate space.

Courtney was named to the Forbes 30 Under 30 list in 2012, received the Twilio Doer Award in 2013, and became a Google Business Leader in 2015. She attended the University of Texas at Austin, where studied French and Corporate Communication.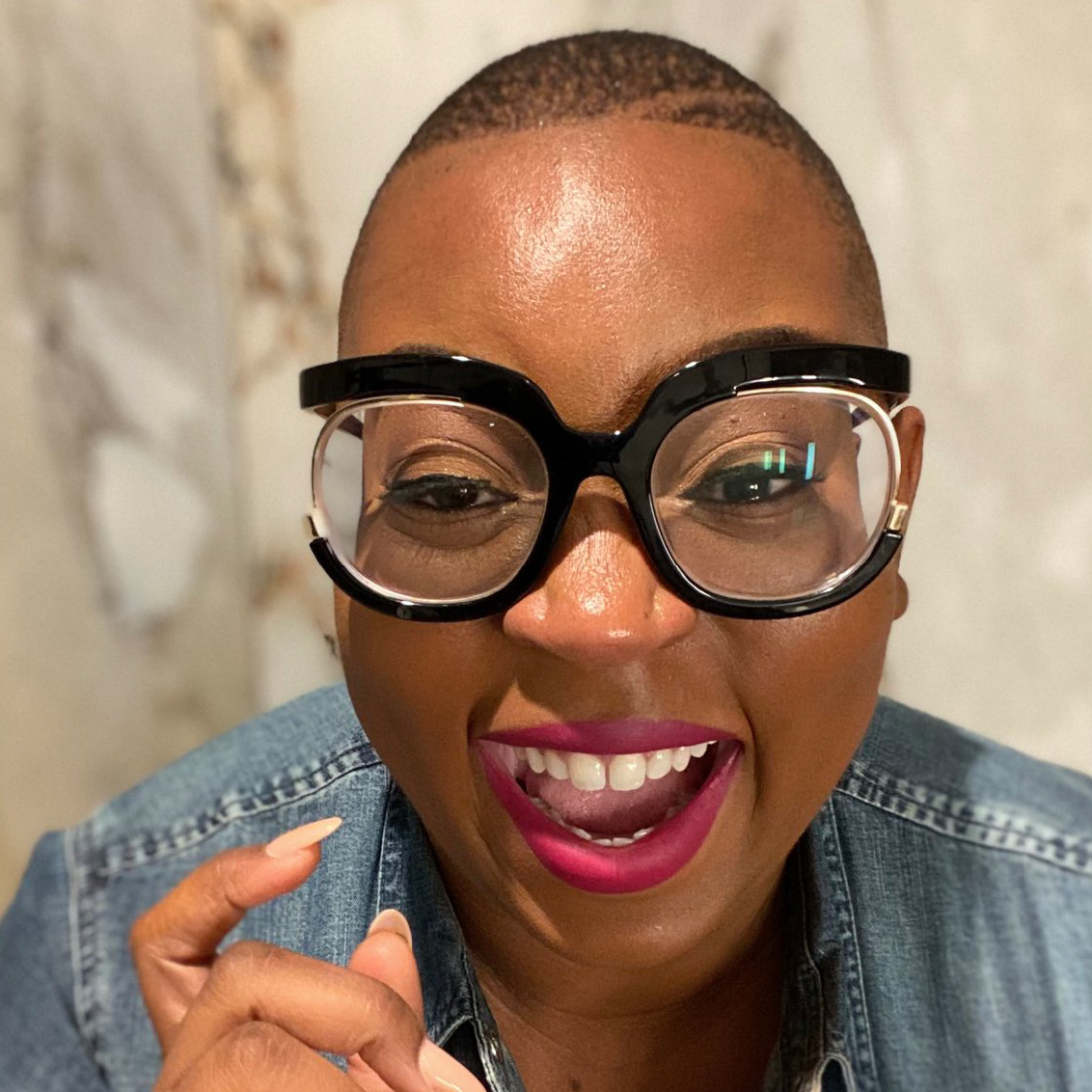 Felecia Hatcher
CEO
BLACK AMBITION
Read Bio
Felecia Hatcher is a White House Award winning entrepreneur, badass business rainmaker, bestselling author of Start your Business on a Ramen Noodle Budget, globally sought-after transformation speaker, media darling, mother of 2, and Co-Founder of Center for Black Innovation. Breathe... She is also the rather awesome former Chief Popsicle at Feverish Pops, a gourmet ice pop boutique and manufacturing brand with a Fortune 500 client roster that would make your head spin prior to becoming an entrepreneur Felecia was a marketing executive working for big brands like Nintendo, Sony, Wells Fargo,Mckee Foods and the NBA.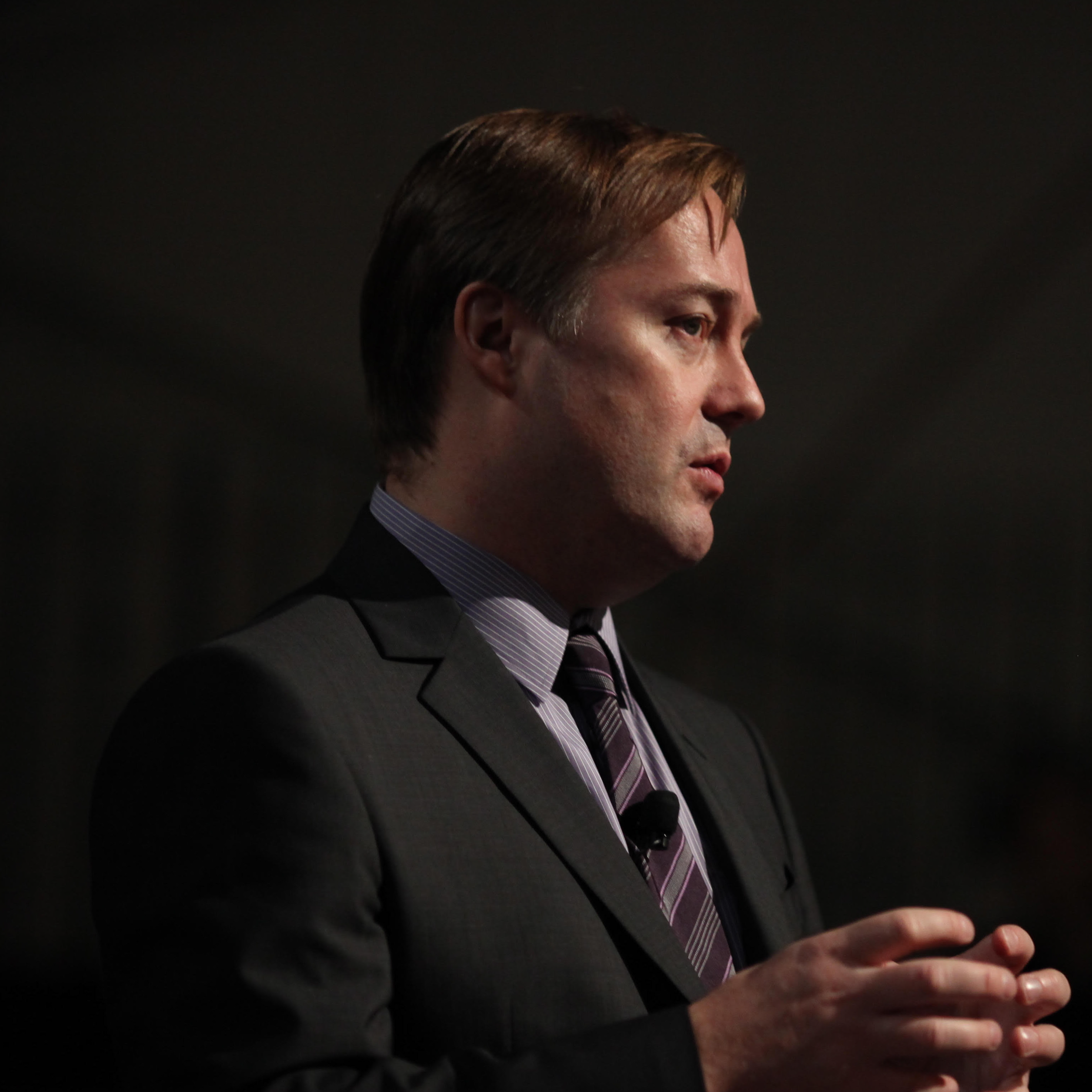 Jason Calacanis
ANGEL INVESTOR & PODCAST HOST
Read Bio
Jason Calacanis has invested in over 300 startups in the past decade, was Sequoia Capital's first Scout, and is the author of the book ANGEL. He hosts two podcasts, This Week in Startups and All-In, and is a regular contributor to CNBC.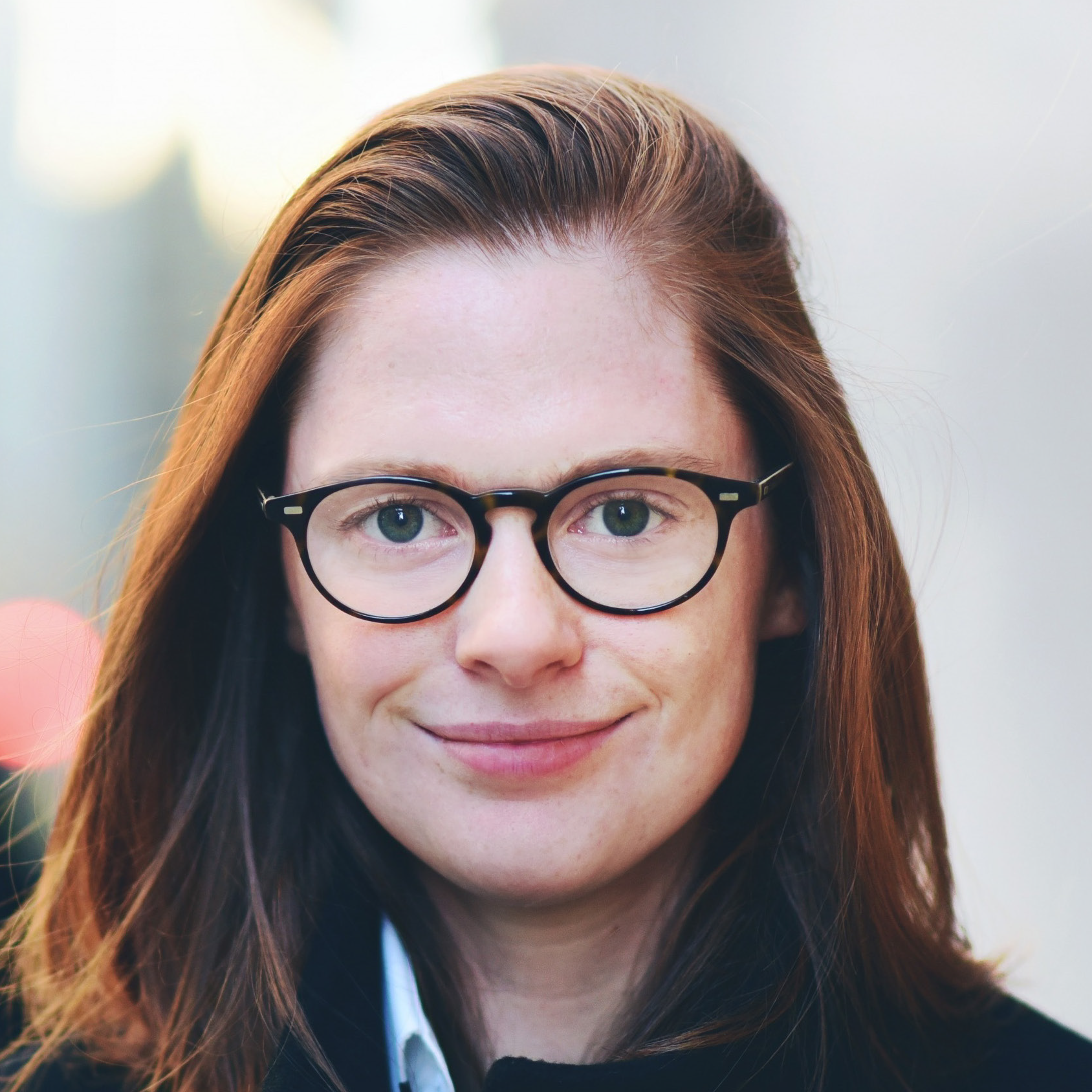 Kathleen Breitman
COFOUNDER
TEZOS
Read Bio
Kathleen Breitman is the co-founder of blockchain network Tezos, which today has a market cap of $2.9 billion. Kathleen was one of the early architects of Tezos, which leverages a proof of stake mechanism to provide high security and low energy usage compared to popular cryptocurrencies like Bitcoin and Ethereum.

Since the Tezos mainnet launch in September 2018, Tezos has been selected by Societe Generale – Forge for its Central Banking Digital Currency (CBDC) experiments, named a technology partner of Microsoft India to incubate 100 startups for its "Century Program," chosen by gaming giant UbiSoft for new types of in-game experiences, selected by Red Bull Racing using for esport NFTs, and tapped by the International Organization for Migration (IOM), a related organization of the United Nations, to anonymously collect worker information to improve conditions in the garment manufacturing sector in Thailand.

In addition to building Tezos, Kathleen is the founder of Coase, a company building blockchain powered collectible card games. Kathleen has been named to Fortune's Ledger 40 Under 40, has spoken at SXSW, Fortune Brainstorm Finance, Coindesk's Consensus, MIT Tech Review's Business of Blockchain, among others, and is a member of the World Economic Forum's Global Future Council on Cryptocurrencies.

She has also worked at Accenture, Bridgewater Associates, and the Wall Street Journal. She holds a degree from Cornell University.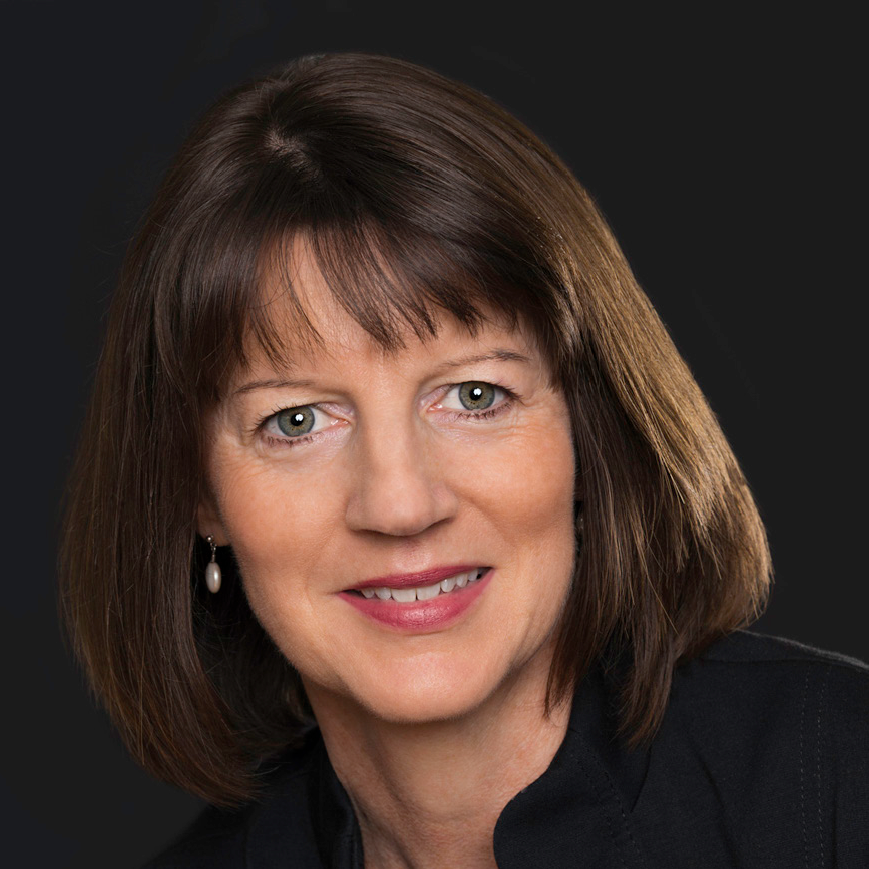 Kerry Dolan
ASSISTANT MANAGING EDITOR
FORBES
Read Bio
Kerry A. Dolan is an Assistant Managing Editor at Forbes, where she oversees the publication's signature Forbes 400 list of richest Americans and the Forbes World Billionaires' list and has helped spearhead coverage of philanthropy, social entrepreneurs and impact investing. During her more than two decades at Forbes, she has written about a variety of topics including philanthropy, biotech and life sciences, renewable energy and global business. Ms. Dolan, based in San Francisco, has won multiple awards for her Forbes articles. She joined the magazine in New York in 1994 following stints at financial newswire Market News Service and at the English language unit of Nihon Keizai Shimbun, Japan's largest business newspaper. She has master's degrees in journalism and international affairs from Columbia University and a bachelor's degree from Amherst College.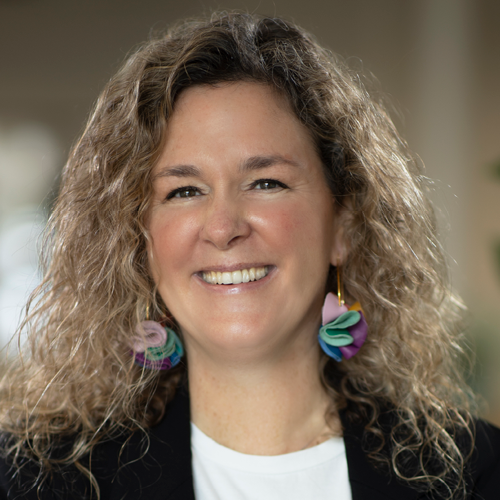 Laura Gonzalez-Esefani
FOUNDER & CEO
THEVENTURECITY
Read Bio
Laura González-Estéfani is the founder and CEO of TheVentureCity, an operator-led investor from first ticket to first round. TheVentureCity's product-led growth focus supports promising, early-stage to Series A startups around the world, in particular in the USA, Europe & Latin America. Since founding TheVentureCity in 2017, Laura has supported over 70 companies through the First Ticket Product led Growth support and an additional 25 companies through its First Round fund. She's grown the reach of TheVentureCity to campuses in Miami and Madrid, as well as offices in San Francisco and Sao Paulo.

An early employee of Facebook, Laura spent almost nine years supporting the platform's growth initiatives in Silicon Valley, Latinamerica, Spain and Portugal. As Facebook's first international growth team executive in Europe, she led Facebook's development in Spain and Portugal. She then spearheaded Facebook's mobile and connectivity initiatives to LatAm as the Growth, Mobile & Partnerships Director. Prior to Facebook, Laura held management roles at eBay and Siemens, and co-founded Esplaya.com, the first beach tourism digital platform in Spain in 2000.
An active equal rights advocate, angel investor, mentor, and board member, Laura was appointed to the board of the European Commission's Innovation Council by the European Union. She also joined the Caixabank Payments and Consumer board. She is enthusiastic about giving founders and innovation leaders the resources and support they deserve.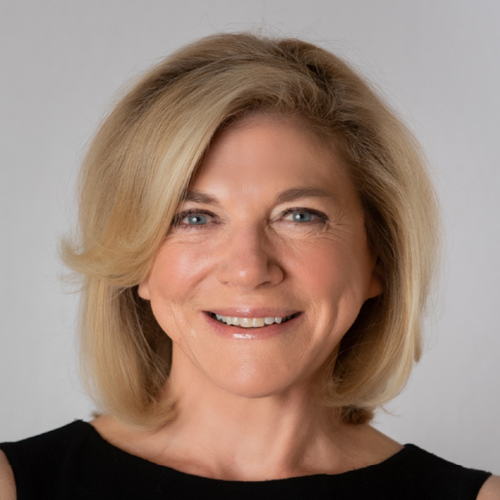 Lynn Forester de Rothschild
FOUNDING & MANAGING PARTNER
INCLUSIVE CAPITAL PARTNERS
Read Bio
Lynn Forester de Rothschild is a Founding and Managing Partner of Inclusive Capital Partners. Until July 2020, she was Chief Executive of E.L. Rothschild LLC, a family office with interests in private companies, public markets and real estate, which realized returns in excess of 25% over a fifteen-year period. She is also the Founder of the Coalition for Inclusive Capitalism and the Council for Inclusive Capitalism with The Vatican, not-for-profit organizations that develop groundbreaking initiatives with global asset owners, asset managers and CEOs, as well as leaders in government and civil society and the public to catalyze actions that transform capitalism and make our economies and societies more inclusive, dynamic, sustainable and trusted. Since 2000, Lynn has been a member of the Board of Directors and Nominating & Governance Committee of The Estee Lauder Companies. She has also served on the Boards of The Economist Group, Gulfstream, General Instruments, Bronfman-Rothschild and Weather Central. As part of her charity work, she sits on the Board and Executive Committee of the Peterson Institute for International Economics, the McCain Institute for International Leadership, the Advisory Board of Focusing Capital on the Long Term ("FCLT"} and the ERANDA Rothschild Foundation (de Rothschild family foundation), and is a member of the Council on Foreign Relations and Chatham House. Lynn was featured in The New York Times Corner Office in 2021 and is often a featured speaker at global forums and corporate and university events.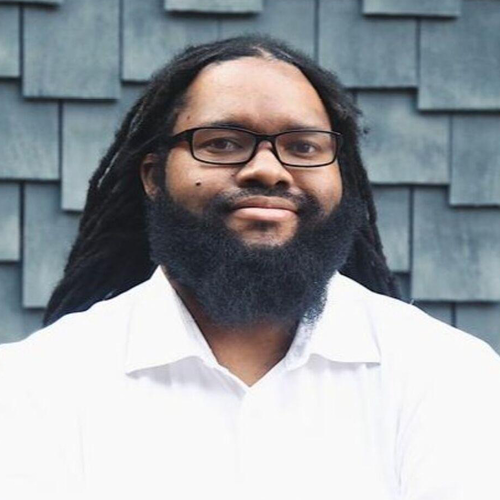 Mac Conwell
FOUNDING & MANAGING PARTNER
RAREBREED VENTURES
Read Bio
McKeever "Mac" Conwell II is a software engineer by trade and was a former DOD contractor with a top-secret clearance. He was a two-time founder with an exit and a failure. Next Mac moved on to the venture capital world via the Maryland Technology Development Corporation as part of their Seed Investment Team. During his four years there, Mac amassed experience leading an initiative to create the Minority Business Pre-seed Fund, the first and only, at the time, state-backed pre-seed fund for women and minorities in the country. The program institutionalized the friends and family round for black-, women-, and minority-led startups and was subsequently funded long-term by the state of Maryland. In September 2020, Mac founded RareBreed VC, a pre-seed fund that invests in exceptional founders outside of large tech ecosystems.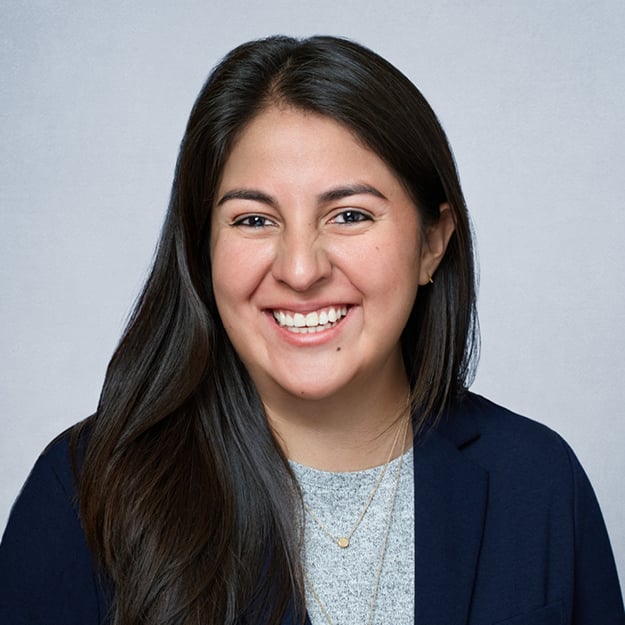 Maria Salamanca
PARTNER
UNSHACKLED VENTURES
Read Bio
Maria Salamanca is a Partner at Unshackled Ventures, a fund that fills a unique space in the entrepreneurial ecosystem, funding teams with immigrant founders at the earliest stage of pre-seed and seed. Maria joined the fund in 2015, during her time she has been involved in 50+ investments and has evaluated more than 6,000 deals. In 2018, she was first Latina named Forbes 30 Under 30 for Venture Capital and Business Insider's Under 30 Rising Stars. Her support for the Latinx community also won her the the 2017 California Hispanic Chamber of Commerce Shark of Year.

Previous to joining Unshackled, Maria worked at FWD.us an immigration lobbying group founded by Mark Zuckerberg, Bill Gates, Ron Conway, Reid Hoffman and other tech leaders. She attended UC Berkeley where she studied Government and Legal Studies.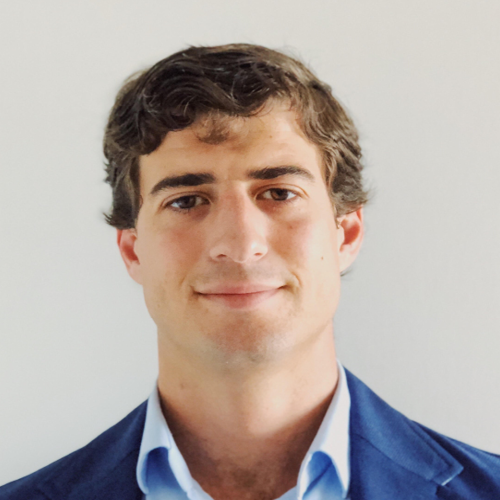 Pablo Rodriguez-Fraile
FOUNDER
AORIST & RFC COLLECTION
Read Bio
Pablo Rodriguez-Fraile is a leading patron of the arts, mathematician, economist, and investor. He is widely regarded as a key architect of the digital art ecosystem, and his collection "RFC Collection" is recognized worldwide as the premiere digital art collection. Pablo was Beeple's first collector and holds many significant and iconic works by leading digital artists such as Refik Anadol, Beeple, Pak, and Andres Reisinger among others. He also collects traditional blue-chip art, including work by Elizabeth Peyton. In 2021, Pablo co-founded Aorist, a next generation cultural institution supporting a sustainable NFT marketplace for artists creating at the edge of art and technology. Aorist will offer a cross-disciplinary program of exhibitions, commissions, partnerships, and an incubator, bridging the digital and physical domains while supporting experimentation, co-creation, and innovation. Pablo is an expert in tokenomics, incentive systems, and early-stage markets. He is also one of the largest global virtual landowners across the different projects of the metaverse. For the past several years, he has been actively involved in the blockchain space as an early adopter, investor, and advisor to distinguished projects such as Algorand. Prior to becoming a leader in the blockchain and digital art space, Pablo earned a mathematics and economics degree from Columbia University, where he returned to earn his MBA after serving several roles in finance including private banking, hedge funds, and private equity.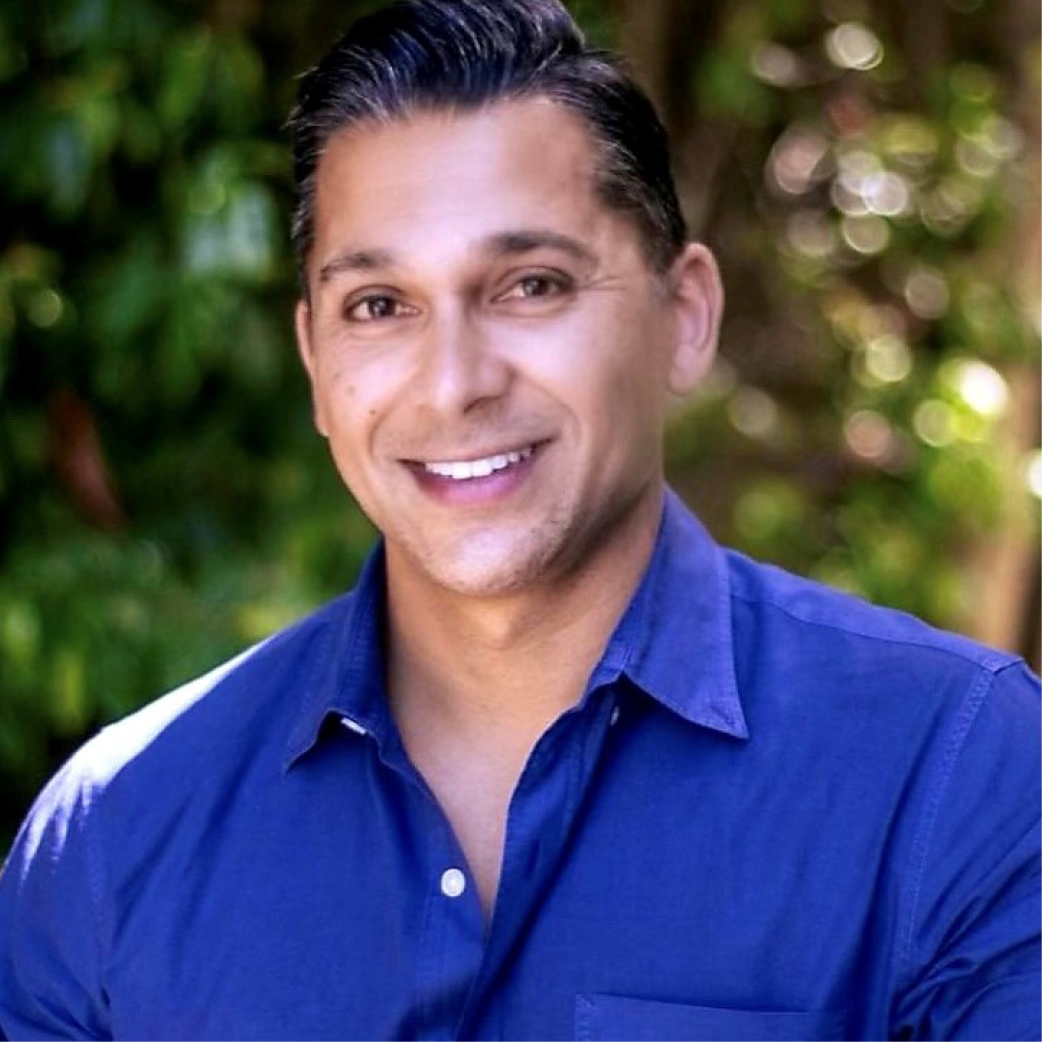 Samir Kaji
CEO & CO-FOUNDER
ALLOCATE
Read Bio
Samir Kaji CEO and founder of Allocate, a platform that is designed to remove the friction of private fund investing. Previously, he spent 21 years in venture banking between SVB and First Republic Bank, working with over 700 venture funds and over 1000 venture backed startups with whom he completed over $12B in debt transactions. Samir has also invested in over 60 companies and funds, and is an active writer on venture capital, and is the host of the Venture Unlocked Podcast.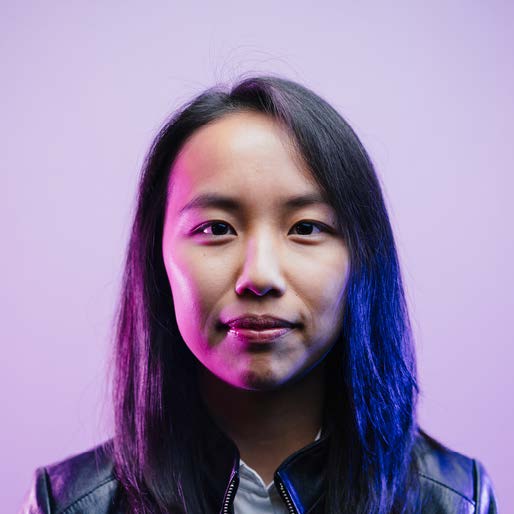 Read Bio
Tiffany Zhong is the Gen Z Whisperer. Since 2014, she's been one of the most sought-after youth trends and marketing experts. As the founder and CEO of Islands, she is building a technology company that builds economic infrastructure for the community economy. Previously, as the founder and CEO of Zebra IQ, she's worked with Snapchat, Levi Strauss, Turner Broadcasting, Google, and other major companies to help them reach the youth through actionable Gen Z insights and marketing strategy. She also invests and advises companies as the founder and fund manager of Pineapple Capital. Some examples of board advisory positions she's held are Otto Radio (acquired by Ximalaya valued at $3.5B) and Distributed Systems (acquired by Coinbase). She was formerly the youngest VC in the world, working at a $300 million venture capital firm at 18 years old. She's been featured as Forbes 30 Under 30: Marketing & Advertising, Adweek's Young Influential, Vanity Fair's Future Innovators, and TIME's Most Influential Teen.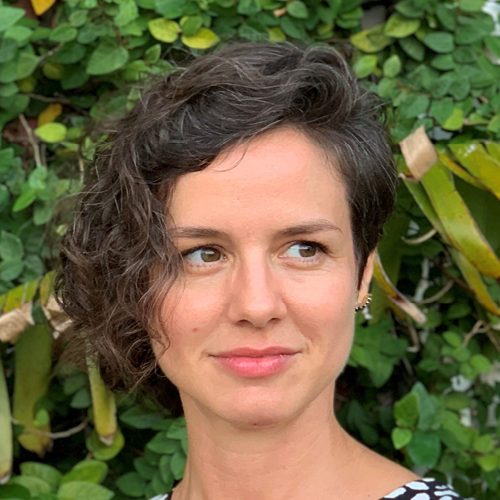 Ana Paula Gonzalez
DIRECTOR
SOFTBANK MIAMI INITIATIVE
Read Bio
Ana Paula González is the Director of the Softbank Miami Initiative, building out the early-stage investment platform for the group in the Magic City. Previously, Ana spent 4+years at 500 Startups, one of the most active VC investors globally. At 500, she held a variety of roles that included launching the 500 Miami office, leading the Global Ecosystem and Accelerator Programs, and launching the global Managed Funds. Previous to 500, Ana spent 4 years developing the impact investing field in Latin America, leading investment and acceleration programs for for-profit social and environmental companies. Ana started her career at The Boston Consulting Group, where she worked with clients in Private Equity, financial services and non-profit sectors. Ana holds an MBA from Columbia Business School with honors and a Bachelor in International Business from Tec de Monterrey with honors.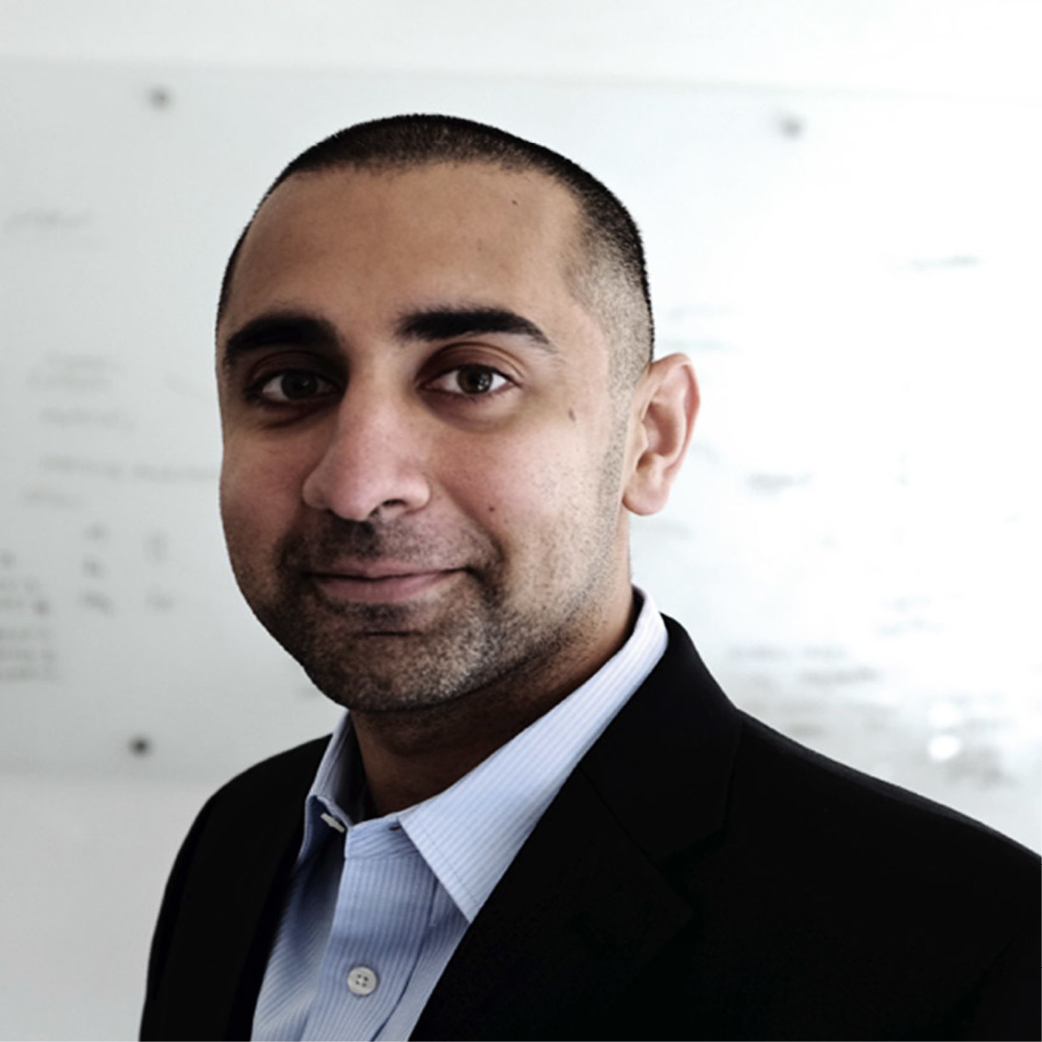 Balaji Srinivasan
FOUNDER
1729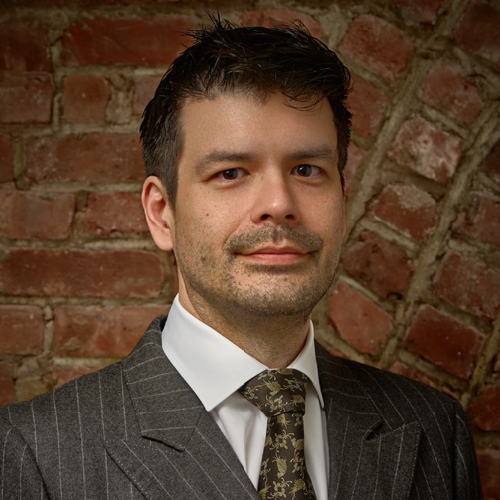 Bruce Gibney
CO-FOUNDER
CARMENTA
Read Bio
Bruce Gibney is venture capitalist and writer. He is the co-founder of Carmenta and was formerly a partner at Founders Fund. His first book, A Generation of Sociopaths (2017), argues that American stagnation--technological, social, and economic--was substantially the result of toxic and self-serving Baby Boomer politics; his second book, The Nonsense Factory (2019), explores the structural and near-irretrievable incoherence of America's legal system and the system's barriers to growth and justice. Bruce is also the author of What Happened To The Future, an essay about the origins of America's technological deceleration. His personal and fund investments include stakes in PayPal, Coupang, Kurly, DraftKings, Lyft, Autolotto, Credible, SpaceX, AirBnB, and DeepMind.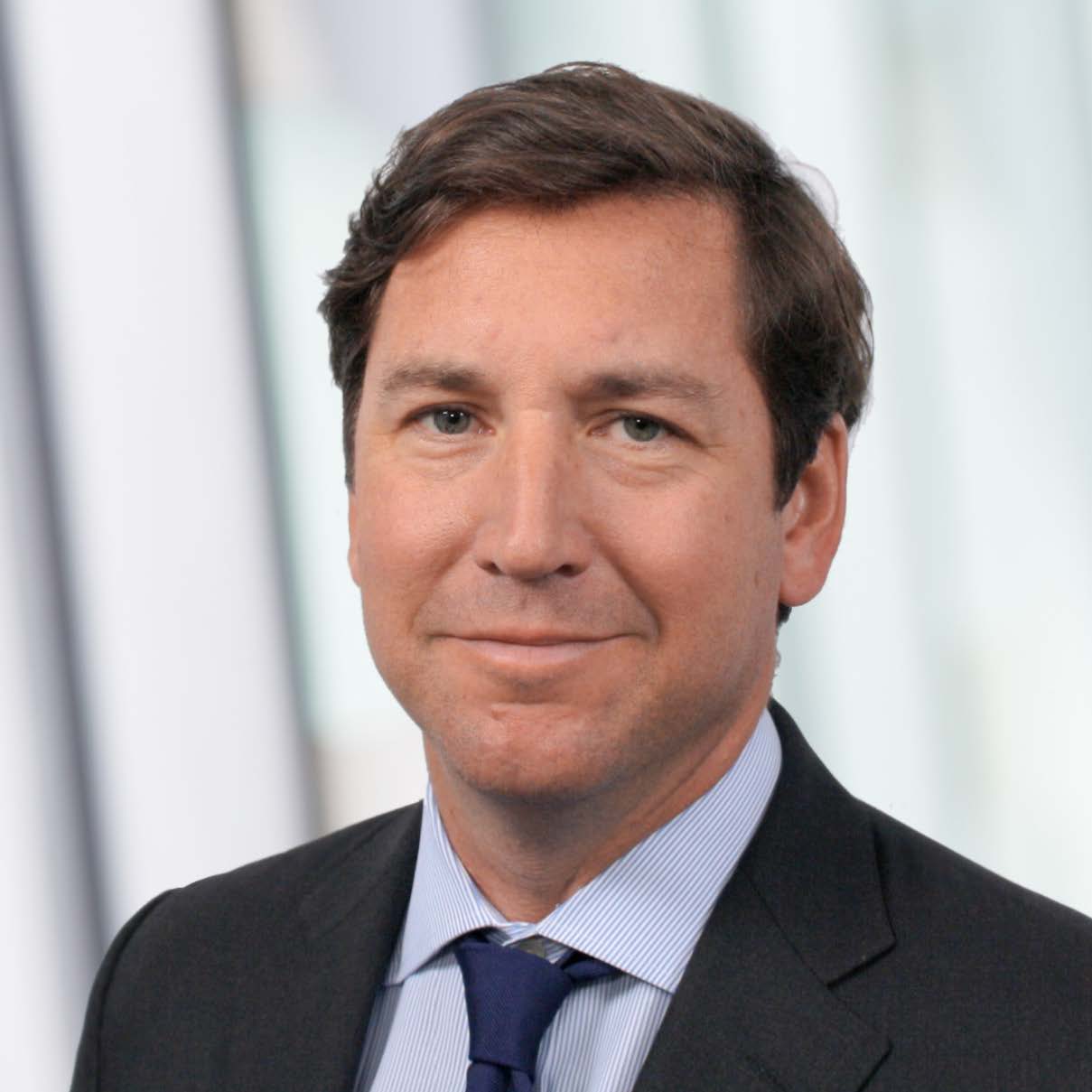 Chris Weekes
MANAGING DIRECTOR, EQUITY CAPITAL PARTNERS


COWEN
Read Bio
Chris Weekes is a Managing Director in the Capital Markets Group, based in New York. He has over 18 years of experience in investment banking, primarily in equity capital markets. Mr. Weekes is focused on capital solutions for public and private companies and has worked on a broad range of private and public equity and equity-linked transactions including IPOs, follow-ons, private placements and convertibles. He also manages relationships with a wide group of equity and equity-linked investors globally. Mr. Weekes is also Co-Head of Cowen's Specialty Purpose Acquisition ("SPAC") business. In this capacity, he focuses on underwriting SPAC IPOs as well as advising SPAC sponsors and target Companies on merging with a SPAC.
Mr. Weekes joined Cowen in 2013 as part of the acquisition of Dahlman Rose & Company. Prior to Dahlman Rose, he was a Managing Director in the Equites Group at Madison Williams & Co., a boutique investment bank. Before joining Madison Williams, Mr. Weekes worked in the US Equities Group for CIBC World Markets which was acquired by Oppenheimer in 2007. Mr. Weekes received a BA in Economics from the New School University.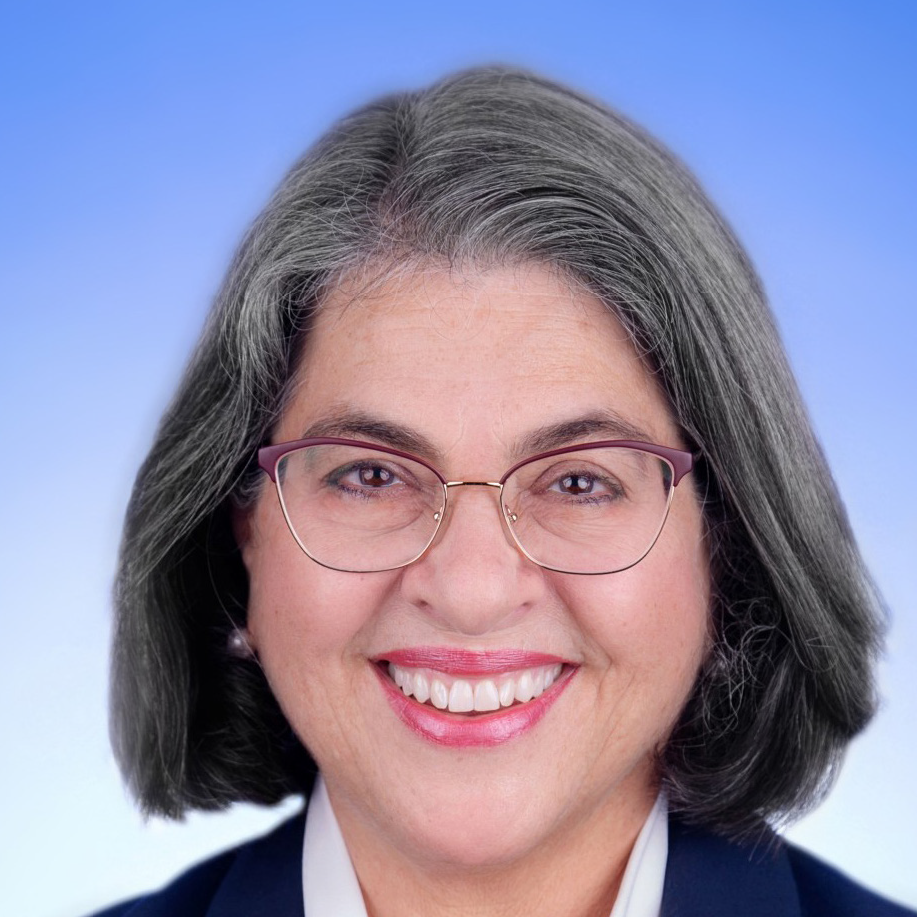 Daniella Levine Cava
Mayor
Miami-Dade County
Read Bio
Daniella Levine Cava was elected Miami-Dade County's first-ever woman Mayor in November 2020. She enters the Mayor's office following a 40-year career as a relentless advocate for South Florida families in public service and elected leadership.
As Miami-Dade County's Mayor, she oversees a metropolitan government with more than 28,000 employees serving nearly 3 million residents, managing an annual budget of approximately $9 billion.
Since taking office, she has worked to protect lives and livelihoods by deploying a countywide operation to distribute coronavirus vaccines efficiently and equitably across Miami-Dade; appointing the County's first Chief Medical officer; and working closely with city leaders and the business community to spread a unified pandemic response message. In collaboration with the Board of County Commissioners, she is working to distribute millions of federal dollars in American Rescue Plan relief funds to support small businesses and residents impacted by the pandemic, invest in critical infrastructure projects, and kickstart long term recovery.
Mayor Levine Cava's administration is focused on building a stronger, more inclusive, more resilient Miami-Dade: prioritizing reforms to make our county safer and prevent gun violence through the Peace and Prosperity Plan; restoring and reinvigorating a thriving economy that delivers economic security for Miami-Dade businesses and families and attracts new industries; saving Biscayne Bay and building and protecting our environment; and directly engaging with residents to make local government more responsive, transparent, and accountable. Learn more about the Mayor's key priorities and progress.
A social worker, lawyer, and community activist, she was first elected in 2014, and re-elected in August 2018, to serve as the Miami-Dade County Commissioner representing District 8. As Commissioner, she invested in Miami-Dade small businesses and expanded economic opportunity, protected the environment and our water, increased the County police force for underserved areas, advocated for an expanded, reliable public transportation system, worked to create affordable housing and revitalize neighborhoods, and helped make local government more accountable and transparent.
She came to elected office after having served as an advocate for South Florida families for over 30 years. She served special needs children, low-income families and immigrants at Legal Services of Greater Miami, and then represented children in foster care and adoption system as Acting, Associate and Legal Director for the Guardian Ad Litem Program.
In the aftermath of Hurricane Andrew, she was recruited to create a new intake system for child abuse cases with the Department for Children and Families. Her efforts were concentrated on the neighborhoods of District 8 where she helped restore the lives and homes of those devastated by the storm.
In 1996, Mayor Levine Cava founded Catalyst Miami to help low- and middle-income families through service, education, and advocacy. Catalyst helps approximately 5,000 people each year to become more self-sufficient and civically engaged.
She is the Immediate Past Chair of the South Florida Regional Planning Council (SFRPC) and served as an SFRPC Council Member from 2015 – 2020. She has served on the Florida Bar Committee on Legal Needs of Children; the boards of League of Women Voters, Orange Bowl Foundation, North Dade Medical Foundation, South Florida Health Information Initiative, and several national boards. She's won numerous awards from various organizations including: the Commission on Ethics, Red Cross, American Society for Public Administration, ACLU, National Council of Jewish Women, League of Women Voters, among others.
Born in New York and raised partly in Latin America, Mayor Levine Cava received her bachelor's degree in psychology with honors from Yale University and graduate degrees in law and social work from Columbia University. She came to South Florida in 1980 to join her husband, Dr. Robert Cava, a Miami native, who returned home to join his father in medical practice. Daniella and Robert raised two children, Eliza and Edward, in Miami-Dade, supported by strong networks of friends, families, and co-workers.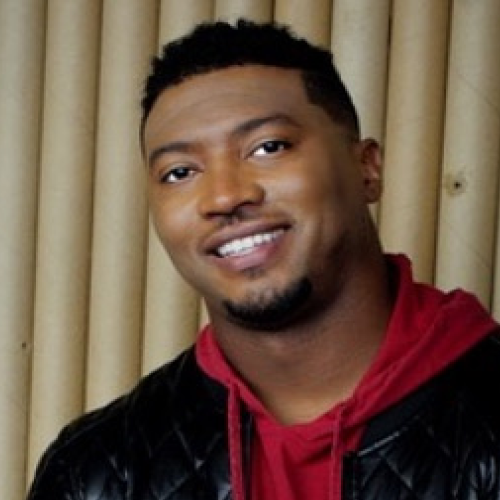 Gerome Sapp
CEO & FOUNDER
RARES
Read Bio
Gerome Daren Sapp is the Founder & CEO of RARES, the first alternative asset marketplace exclusively for sneakers investments. Rares' mission is to leverage the cultural zeitgeist of sneakers to increase financial literacy and empower the communities that birth sneaker culture with a new tool to acquire financial freedom one share at a time. Born and raised in Houston, TX in the '80s, Gerome earned an athletic scholarship to The University of Notre Dame, where he was given Team Captain and All-American Honors playing on the storied Notre Dame Football team from 1999-2003. Gerome graduated with a B.A. in Finance and following his collegiate career was selected in the sixth round of the 2003 NFL Draft by the Baltimore Ravens. In his 6 season NFL career, the safety played for both the Ravens and Indianapolis Colts, serving as Team Captain alongside Ray Lewis and Peyton Manning, respectively. Gerome received an M.B.A. from Harvard Business School in 2005 in between sacking everyones favorite QB. It was at Harvard where the first idea of RARES was born. As a professional athlete-turned- entrepreneur, Gerome has built several businesses spanning from social media to consumer goods and health & wellness products. In 2017, Gerome built HealthBinge, a healthy alternative to food-on-the-run based in Las Vegas, Nevada. Prior to HealthBinge, Gerome founded Fluencr, an online content and social media platform aiming to take influencer marketing to the next level where he worked as Founder & CEO from 2013-2015.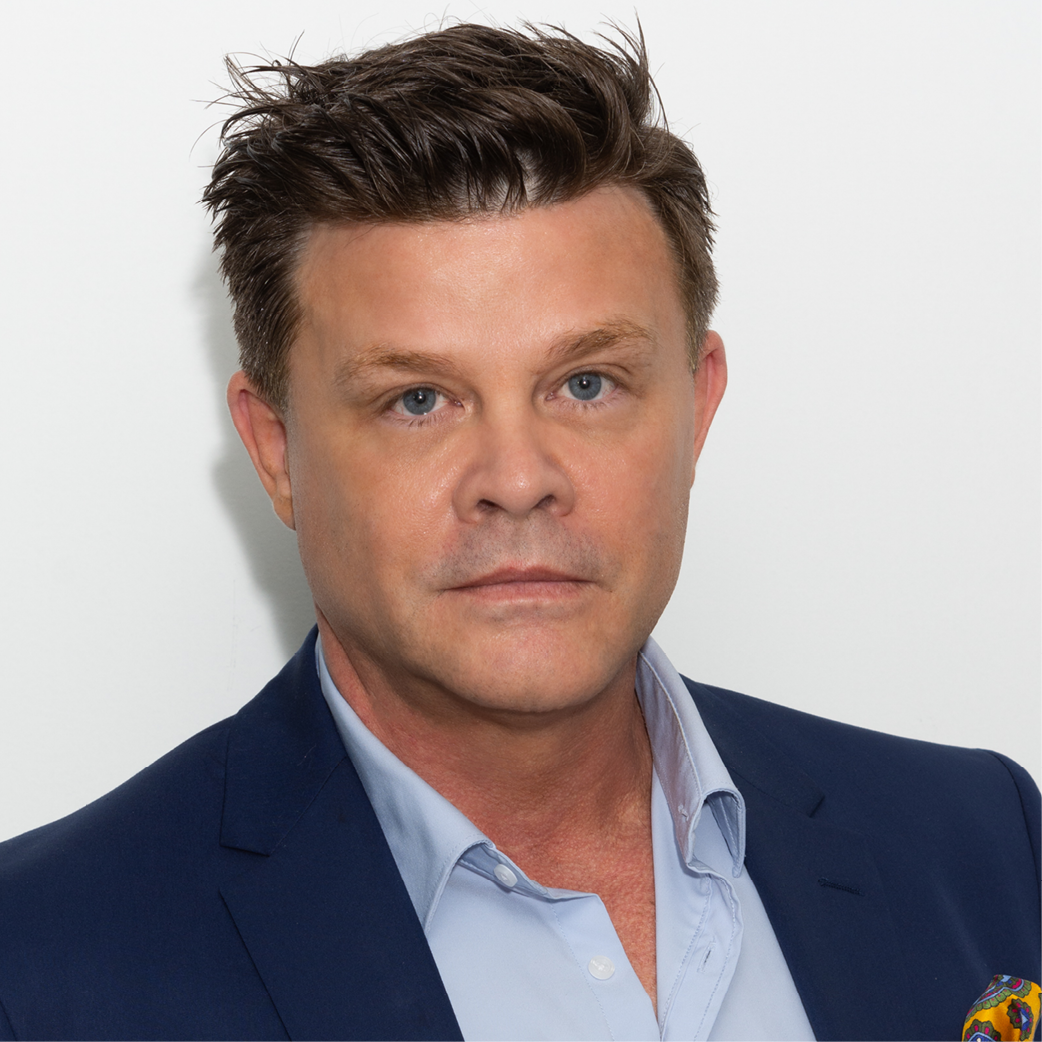 Jeff Ransdell
CO-FOUNDER & CEO
MAQUIA CAPITAL ACQUISITION CORP
Read Bio
Jeff Ransdell is a serial entrepreneur with experience bringing innovative companies to private market investors through Fuel Venture Capital and managing billions of dollars worth of assets in the public sector through one of the country's top financial institutions. Jeff is the Managing Director and Founding Partner of Miami based Fuel Venture Capital, a $200+ million venture capital fund with portfolio companies such as Taxfyle, Soundtrack Your Brand, Tradeshift, Bolt mobility, Curve and more.

In 2020, Jeff recognized the opportunity to apply his signature "founder focused, investor driven" approach at Fuel Venture Capital to the public market through a special purpose acquisition corporation and started Maquia Capital Acquisition Corporation (NASDAQ: MAQC) alongside partners based in Latin America. As the Chief Executive Officer, Jeff is looking to shape the economy and bridge the gap between the Americas, by giving the public markets access to high growth companies curated in the private sector for ultimate public market consumption. Listed on Nasdaq in May 2021, the $175 million SPAC Maquia Capital Acquisition Corp is targeting tech-focused middle market and emerging growth businesses in North America with total enterprise values between $500 million and $2 billion.

As a managing director and market executive of Bank of America Merrill Lynch, he managed more than $130 billion of global private client investment assets, a P&L of $2 billion, and over 2,000 employees across the bank's Southeast Wealth Management Division.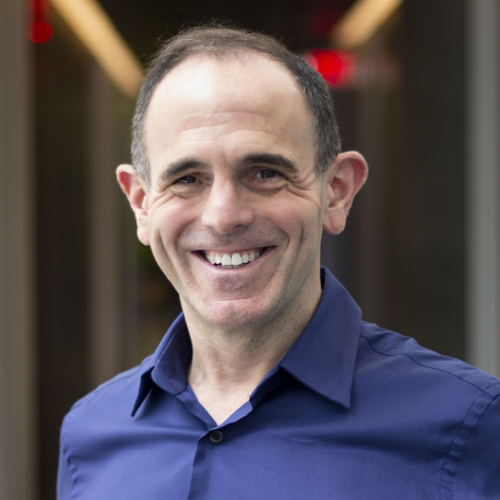 Keith Rabois
PARTNER
FOUNDERS FUND
Read Bio
Keith is a general partner at Founders Fund. He led the first institutional investments in DoorDash [NYSE: DASH], Affirm [NASDAQ: AFRM], and co-founded Opendoor [NASDAQ: OPEN]. During his venture career he also led investments in Faire, Ramp, Trade Republic, and Stripe. Keith has a unique and unparalleled track record as an entrepreneur, executive and investor. Over the last decade, he has forged several of the most important new social and commerce platforms. Keith began his career in the industry as a senior executive at PayPal [NASDAQ: PYPL] and subsequently served in influential roles at LinkedIn [NYSE: LNKD] and as chief operating officer of Square [NYSE: SQ]. He co-founded and currently serves as CEO of OpenStore which acquires small direct-to-consumer businesses. As a board member, Keith guided Yelp [NYSE: YELP] and Xoom [NASDAQ: XOOM] from inception to successful initial public offerings and served on the board of Reddit from 2012-2018. Simultaneously, he also invested in other like-minded entrepreneurs with early stakes in YouTube, Palantir, Lyft, Airbnb, Eventbrite, and Wish. Earlier in his career, Keith was a litigator at the preeminent Wall Street law firm Sullivan and Cromwell, after clerking for the United States Court of Appeals for the fifth circuit. Keith holds a bachelor's degree in political science from Stanford University and a juris doctor degree with honors from Harvard University.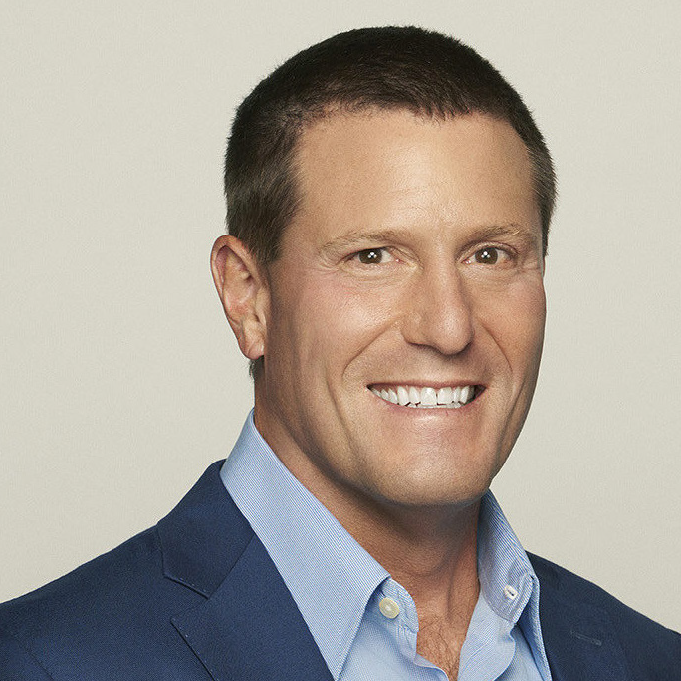 Kevin Mayer
CO-CEO
AVENTLINE
Read Bio
Kevin Mayer has spent decades leading, building and acquiring companies and brands in media and entertainment. He is currently Co-CEo of Aventine LLC, a newly formed media company backed by Blackstone to establish an independent, creator-friendly home for cutting-edge, high-quality, category-defining brands and franchises. In addition, he serves as Chairman of the Board of DAZN, a company specialized in sports streaming services. Kevin recently served as CEO of TikTok and COO of ByteDance.
Prior to TikTok, Kevin was Chairman of Disney Direct-to-Consumer and International, where he was responsible for launching Disney+, ESPN+ and Hulu and managed all International operations for Disney (excluding Parks). In that capacity he led global ad sales, content sales and channel sales, managed over 25,000 employees around the world and had responsibility for over 60% of Disney revenues. Prior to that, Kevin served as Chief Strategy Officer for Disney heading its M&A, investments and strategy. He led the acquisitions of Pixar, Marvel, Lucasfilm (Star Wars), BAMTech and 21st Century Fox, in addition to countless investments in smaller companies at various stages of development. He also launched and oversaw Disney Accelerator and VC investments. Kevin is widely acknowledged to have conceived and successfully advanced substantial strategic shifts in Disney's global businesses. Kevin holds a BSME from MIT, an MSEE from San Diego State and an MBA from Harvard University.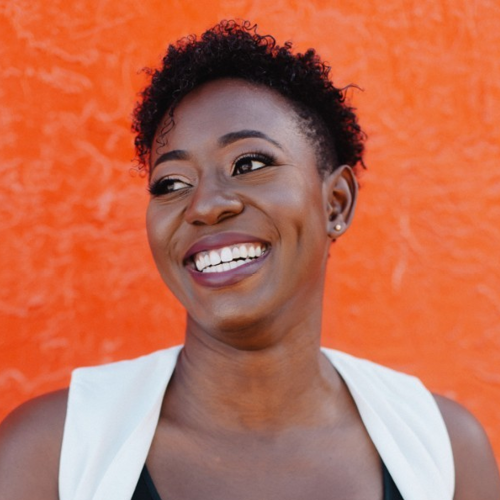 Leigh-Ann A. Buchanan
PRESIDENT & FOUNDING EXECUTIVE DIRECTOR
AIRE VENTURES
Read Bio
Leigh-Ann A. Buchanan, Esq. is the President and founding Executive Director. She has led the organization to exponential growth and impact partnerships since launch. Leigh-Ann is also the founder of the Nyah Project, a writer, sought-after facilitator and frequent speaker on strategies for inclusive innovation and designing equitable entrepreneurial ecosystems. Previously, she served as legal counsel to entrepreneurs, startups and multinational corporations. She has worked with innovation and technology leaders at Fortune 500 companies including Google, Facebook, Delta, P&G Ventures, AirBnB, HSBC and UBS. Leigh-Ann has been recognized as one of the Most Influential Black Business Leaders, a Florida Influencer, a Black Enterprise Magazine Tech Trailblazer and Miami Dade Chamber Young Innovator of the Year.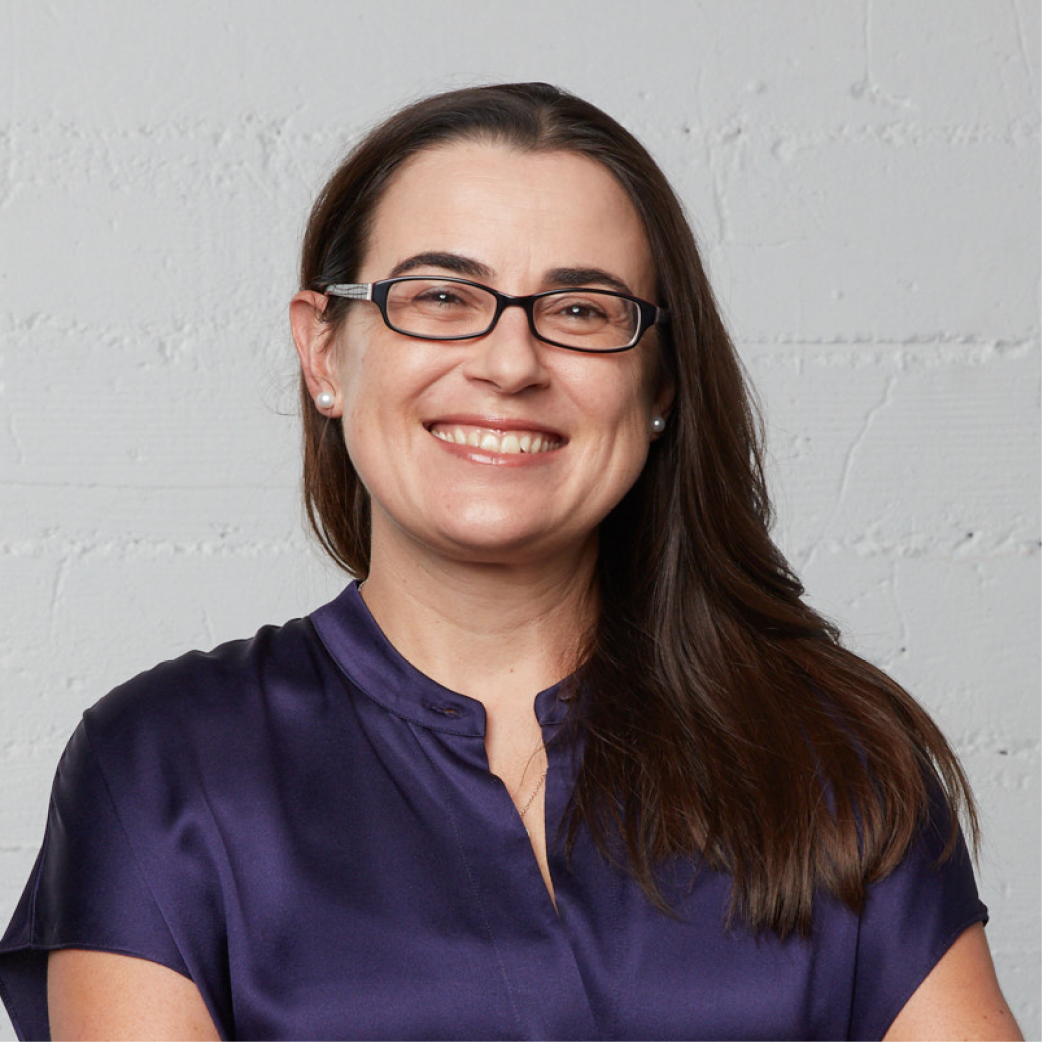 Mar Hershenson
CO-FOUNDER & MANAGING PARTNER
PEAR VC
Read Bio
Mar Hershenson is a co-founder and Managing Partner at Pear VC, a seed-stage investment firm in Palo Alto backing companies like Guardant Health(NASDAQ: GH), Doordash (NYSE:DASH), Gusto, Aurosa Solar and Branch. Prior to Pear, Mar co-founded three companies and held executive positions in product and engineering at Magma Design Automation. Mar holds a PhD in Electrical Engineering from Stanford University where is currently a Lecturer in the Engineering School. Mar also serves on the Board of Trustees of Harvey Mudd College and on the Advisory Council of the Electrical and Computer Engineering Department at Carnegie Mellon University and is founding member of All Raise and the Equity Summit.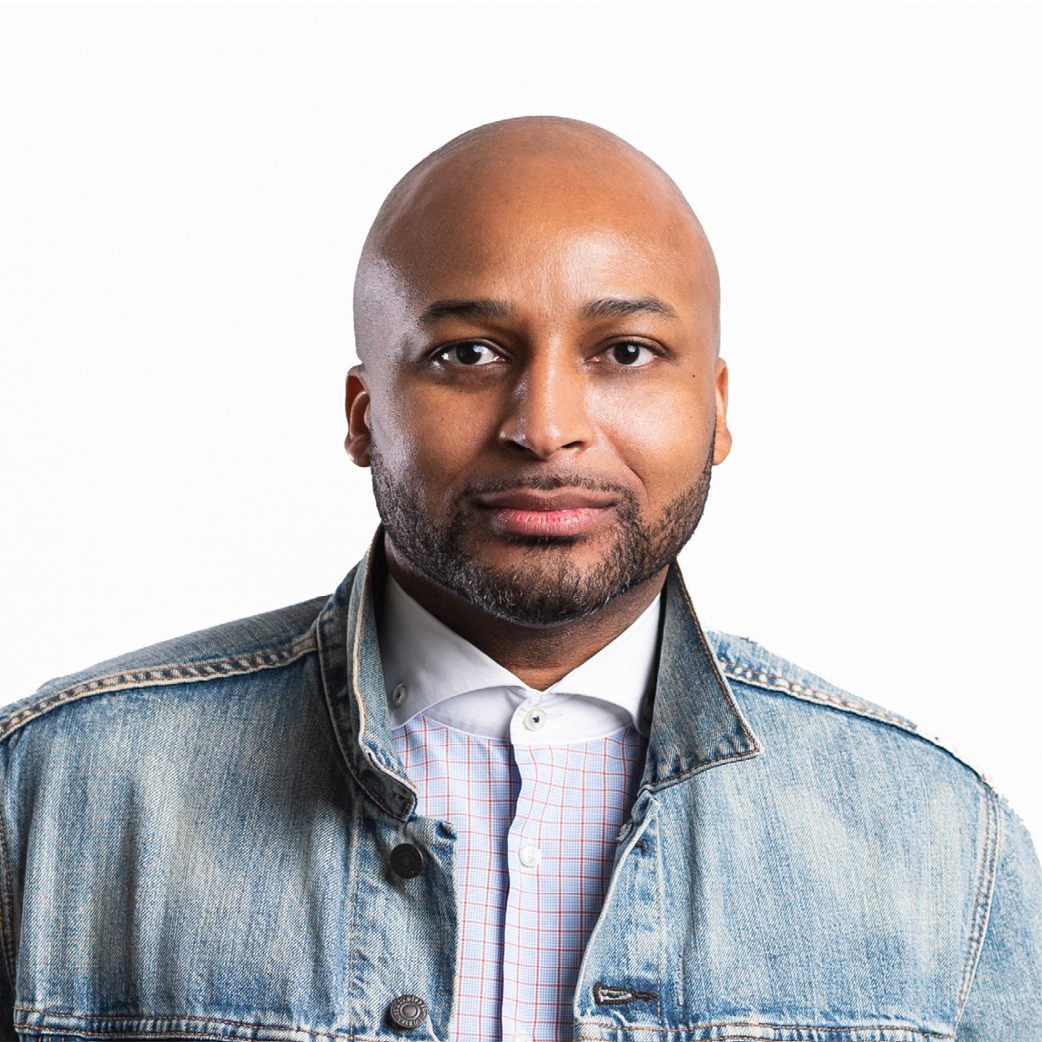 Marlon Nichols
MANAGING PARTNER
MaC VENTURE CAPITAL
Read Bio
Marlon Nichols is a founding managing partner at MaC Venture Capital (formerly known as Cross Culture Ventures), which finds the entrepreneurs who are building the future for the rest of America. He's a former Kauffman Fellow and Investment Director at Intel Capital, with an extensive background in technology, private equity, media and entertainment. Marlon's unique eye for global trends and shifts in consumer behavior has helped him capture many high-potential investments, which include Gimlet Media, MongoDB, Thrive Market, Fair, LISNR, Mayvenn, Blavity, Pipe, Wonderschool, and other companies that reflect overlooked markets. He serves on the board of directors for Ajua, Blavity, Finesse, Kauffman Fellows Program, LISNR, Ryff, Sote and Wonderschool. Marlon is the recipient of MVMT50's SXSW 2018 Innovator of the Year award, a 2018 nominee of the ADCOLOR in Tech award, Digital Diversity's Innovation & Inclusion Change Agent award, was named Pitchbook's 25 Black Founders and VCs to Watch in 2018 and 2019, was a TechWeek 100 winner and was named one of Silicon Republic's 26 VC professionals spearheading change. He's been featured on TechCrunch, Fortune, Blavity, and NBC, and is adjunct faculty in entrepreneurship and venture capital at the SC Johnson College of Business at Cornell University.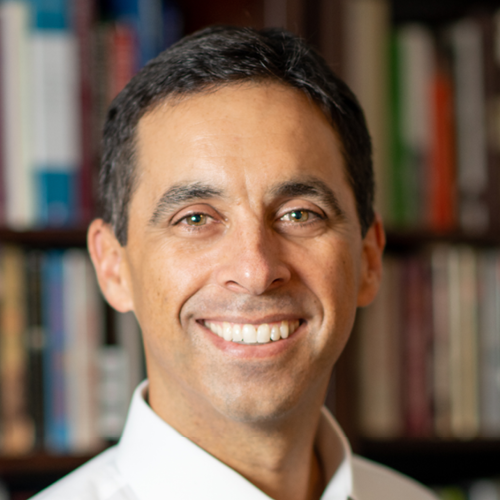 Matt Haggman
EXECUTIVE VICE PRESIDENT
OPPORTUNITY MIAMI, THE BEACON COUNCIL
Read Bio
Matt Haggman is Executive Vice President at The Beacon Council, a public-private partnership that is the economic development organization for Greater Miami. In this role he is leading Opportunity Miami, a new initiative focused on shaping Miami's long-term economic future.

Previously, as Miami Program Director at Knight Foundation, Matt created and built the foundation's program focused on seeding and propelling Miami's tech and startup ecosystem. Numerous efforts funded and supported under Matt's leadership are now pillars of Miami's rapidly growing entrepreneurial ecosystem. This includes funding the launch of 500 Startups in Miami and previously supporting the PreMoney conference in Miami. Upon his departure from Knight Foundation, Matt was called in The Miami Herald "the cornerstone of a renaissance in Miami tech" and "a pioneer in Miami [who] has spearheaded the entrepreneurial movement."

Prior to joining Knight Foundation, Matt was an award-winning journalist with The Miami Herald and Daily Business Review. Matt won numerous local and national awards, including a Gerald Loeb Award, the highest honor in business journalism. Matt is currently a founding Board Member of Endeavor Miami, a Trustee at New World Symphony and advisor to national non-profit, Right to Start. He and his wife Danet live in Coconut Grove.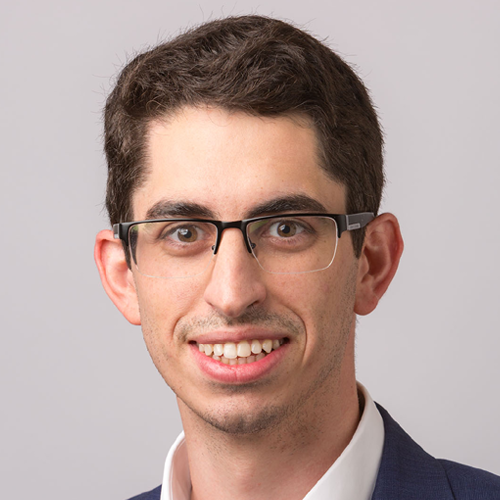 Raul Moas
MIAMI PROGRAM DIRECTOR
THE KNIGHT FOUNDATION
Read Bio
Raul Moas is the Miami Program Director at Knight Foundation, where he leads the foundation's initiatives in building a more dynamic and robust community of entrepreneurs and startups. Most recently, Raul served as the Managing Director of Miami Angels, Florida's largest angel investor collective which brings together exceptional entrepreneurs and accredited investors to fuel success.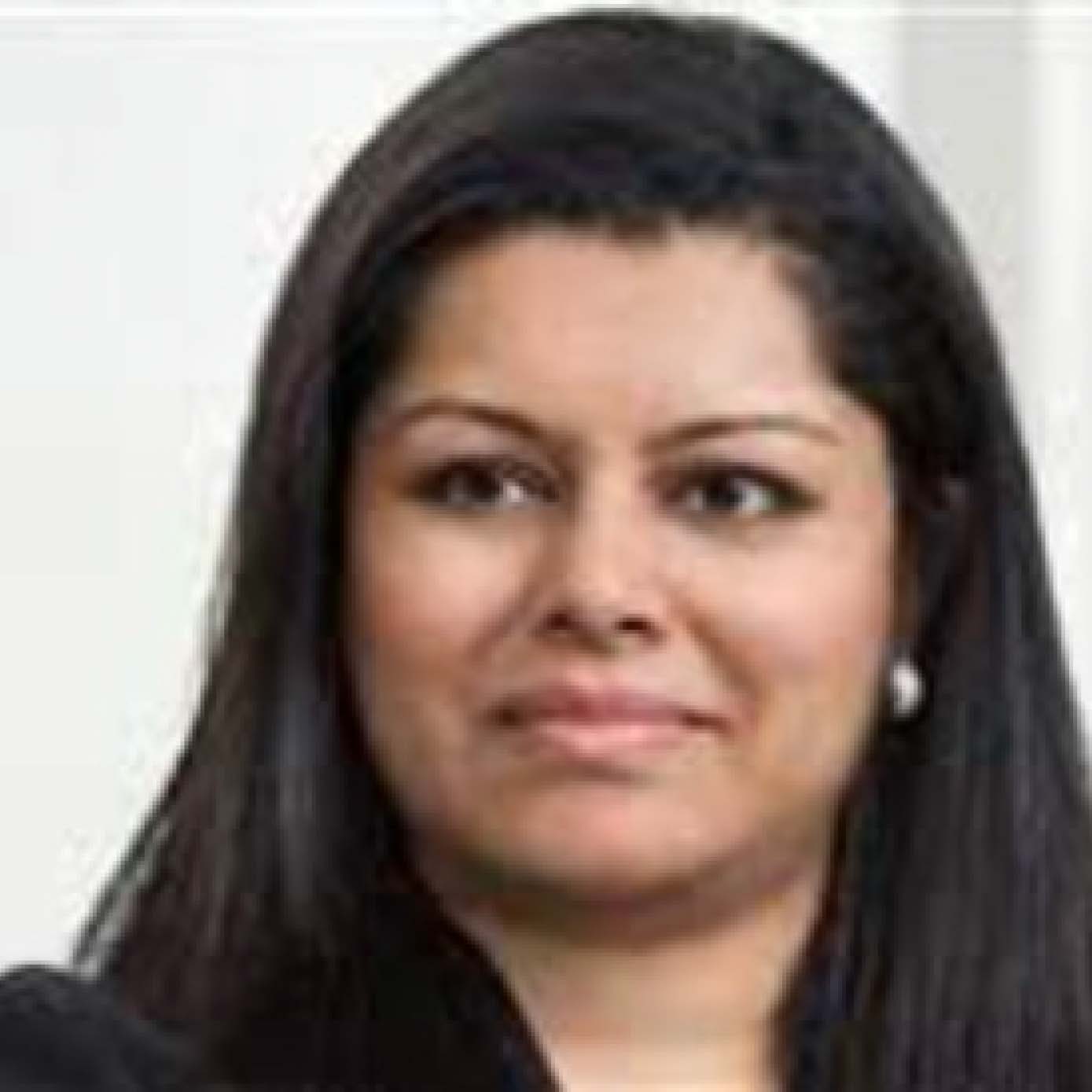 Shogufa Hossain
PARTNER
LATHAM & WATKINS
Read Bio
Shagufa Hossain is a partner in the Corporate Department of the Washington, D.C. office of Latham & Watkins. Ms. Hossain represents private equity firms, investment banks and public and private companies in a variety of financing and other transactions, including cross-border and leveraged buyout transactions as well as debt and equity offerings. Additionally, Ms. Hossain regularly represents SPACs in their IPOs, as well as SPACs and target companies in deSPAC transactions. Her practice focuses on the areas of corporate finance, securities regulation and general securities and corporate matters. Prior to law school, Ms. Hossain was an analyst in the London office of an international investment bank.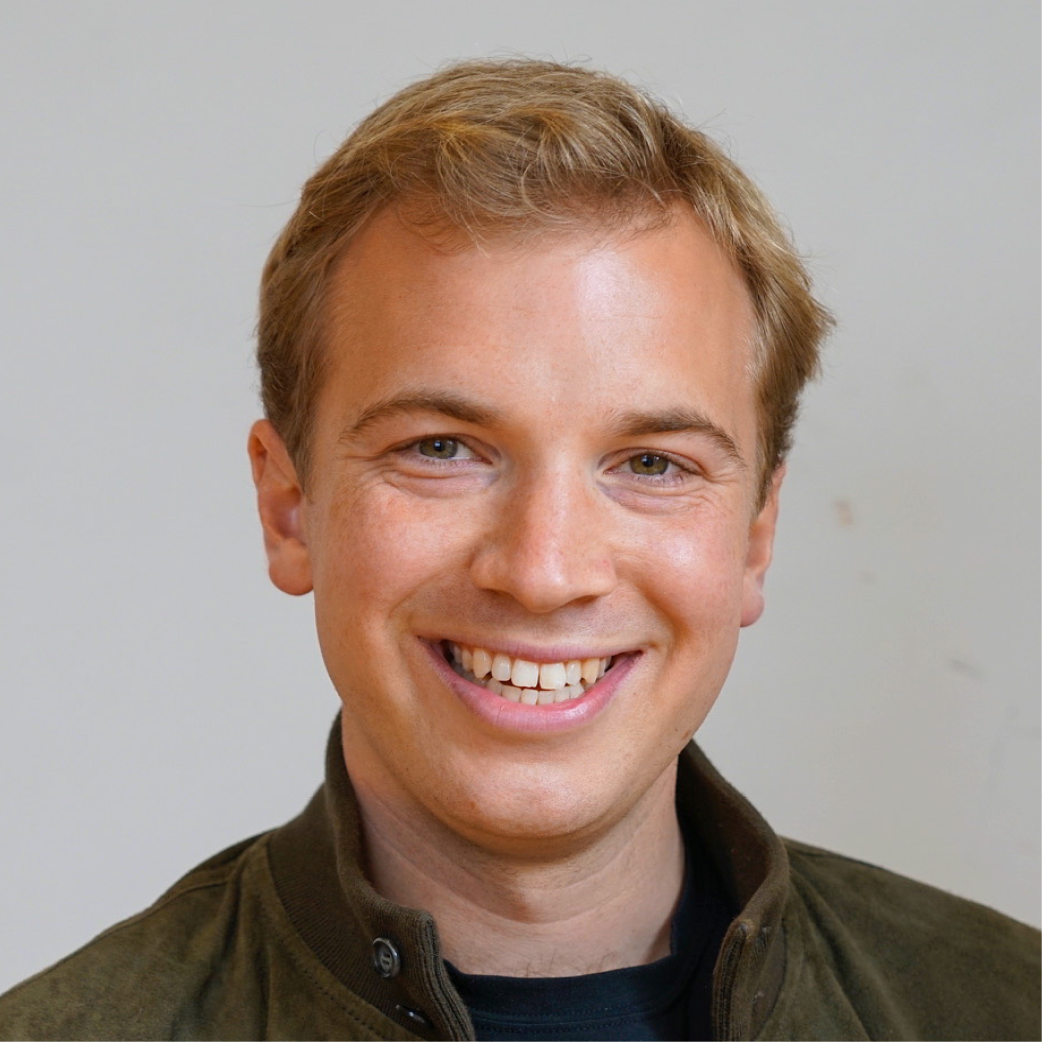 Tom Hodson
CO-FOUNDER
HORIZONS
Read Bio
Tom is a co-founder of the Horizons Community, a global network of millennial investors. Prior to Horizons, Tom spent a decade at UBS Investment Bank, initially in the Global Markets division in London and Singapore, and then as a Director of Innovation. Tom is involved in a number of charitable and investment organisations.